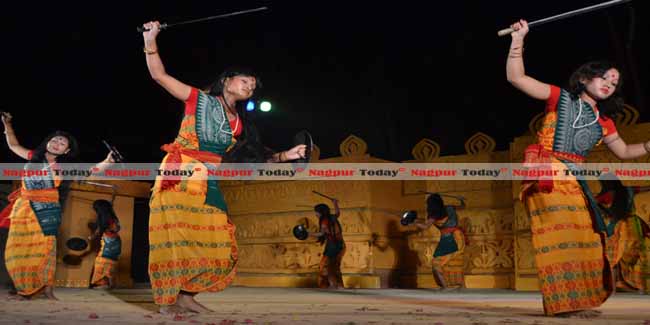 Nagpur News:  The Orange City Craft Mela and Folk Dance Festival got underway at the premises of South Central Zone Cultural Centre (SCZCC), Nagpur on November 29, 2013.
The festival was inaugurated by lighting the traditional lamp by Air Marshal P Kanakaraj. The other dignitaries present on the occasion included Usha Kanakaraj, Director of SCZCC Dr. Ravinder Singal, Anita Meshram and others.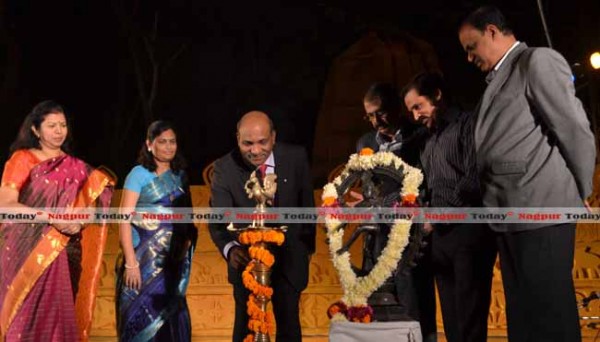 Dr. Ravinder Singal welcomed the dignitaries with floral bouquets. The captains of the various folk dances and their groups were also felicitated by the dignitaries. Earlier, all dignitaries visited the different stalls which showcased various crafts displayed by artisans from all over the country. They appreciated the beautiful artifacts, handicrafts, handlooms and artisans. Cultural troupes from different regions of the states welcomed the dignitaries with their various folk dance forms.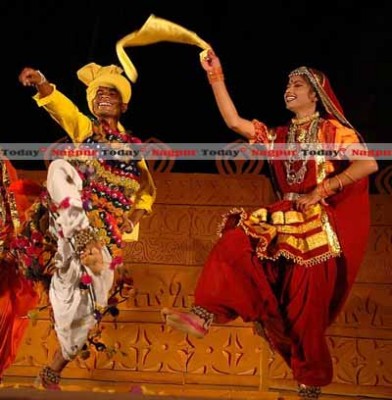 Dancers from different States showcased their talents, performances and recitals which included Jogi Nrtiya from Haryana, Badhai Nritya from Madhya Pradesh, Dahal Thungri from Assam, Purulia Chhau from West Bengal, Mewasi Nritya from Gujarat, Kavadi Karagam from Tamil Nadu, Kaksar from Chhatisgarh and Bharud from Maharashtra.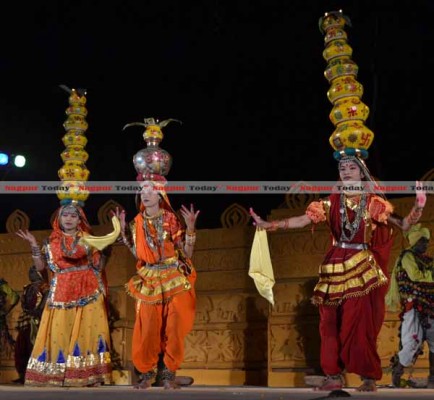 This year about 250 folk dance artists and 150 artisans are participating in the festival. This annual cultural and food festival will continue till December 11, 2013. This year the Director of the SCZCC Ravinder Kumar Singal, has roped in the participation of nearly 150 artisans in the field of wood carving, metal casting, terracotta and iron sculptors. These artisans were exclusively engaged in raising and creation of artistic images, articles, structures and sculpture to reflect and demonstrate the traditional environment unraveling the ethnic culture of the participating states for the connoisseur of art, to be premier in Nagpur city.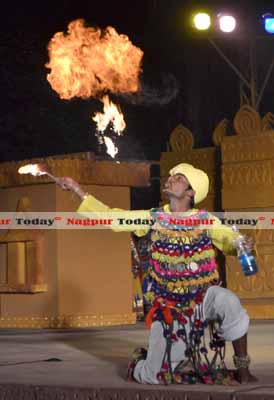 The environment fostered in an around the campus induced applauding response from all the art lovers and endeared cultural waves, motivating most of the visitors to capture the scenic art and beauty in their lenses. This in turn provides an impetus to carry the message to others about the creative displays and attributes of the Centre.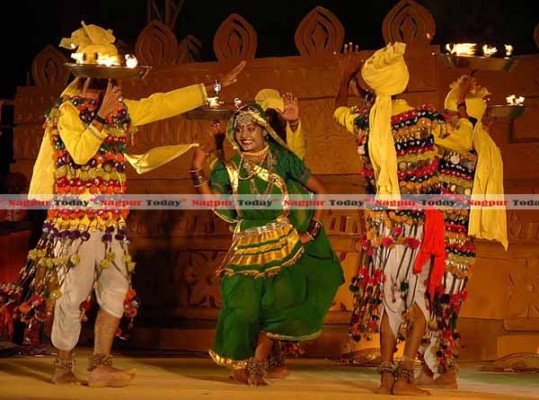 This festival has emerged to be a National platform for the artisans for the sale of their handicraft items and even for the folk/ tribal artists rendering their art forms in presence of large audience, art lovers including the Media fraternity of the city.
:: Pallavi – Sanjeevni