Nagpur: The Ruling Party in NMC was put on the back foot as the Congress vehemently protested against the proposal of letting out Dr Babasaheb Ambedkar Secondary School and Junior College, Unthkhana for the camping of CISF jawans deployed for Z-plus security of Rashtriya Swayamseak Sangh Sarsanghchalak Mohan Bhagwat. The Congress was so strong in protest at the entrance of NMC House that the Ruling Party did not call for the motion over the issue on Monday, and the motion was withheld.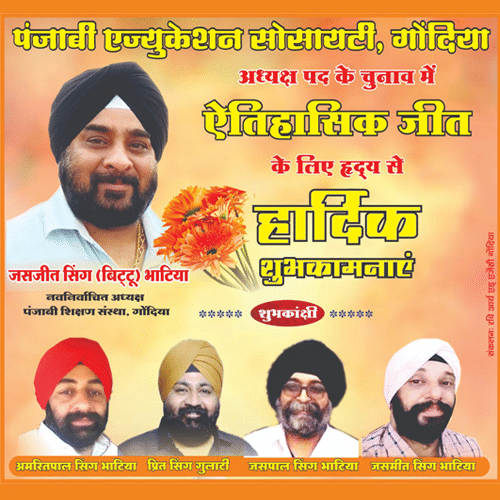 It may be mentioned that Congress corporator Guddu Tiwari with the support of Unthkhana citizens staged a strong protest outside the NMC House at Mahal on Monday where the AGM was going on. When Tiwari later met the NMC mayor with his memorandum of demand, the mayor assured him that the issue would be removed from the agenda of AGM.
As the mayor agreed that the Dr Babasaheb Ambedkar Secondary School Building would not be given for lodging the CISF jawans, Tiwari suggested three optional locations for the purpose. No sooner was Tiwari's demand fulfilled than a warning was issued that an agitation of the level of that for renaming of Marathwada University would be launched.
Referring to the warning/ agitation, corporator Sujata Kombade (Cong) informed that the Dr Babasaheb Ambedkar Secondary School was started in 1956, and since then the school building is emotionally attached to the followers of Babasaheb Ambedkar as they all had gathered at this school-building for historical 'Initiation Ceremony' (Deekshant Samaroh) into Bouddha Dhamma. Not only this, the said school has produced the academic results of 90-95%, she further said, adding that at present 40 students are admitted in the school, though she was not the student of that school.
According to her, the school is emotionally related to Babasaheb Ambedkar, and so it was not logically right to give the said school building for camping of CISF jawans. On the other hand, she demanded that the said school building should be declared a 'memorial' and the school classes be continued. It may be mentioned here that the NMC had proposed to let out 492.62 sq metre portion of the school building.
CISF  to be lodged at Hedgewar Bhavan: Barahate
Corporator Rekha Barahate (Cong) joined with Yashshri Nandanwar said that as the issue was pertaining to the security of Sangh chief, the Hedgewar Bhavan was the right place for lodging the CISF jawans. It is wrong to let out the school meant for the poor students, she added.
Rajeev Ranjan Kushwaha (rajeev.nagpurtoday@gmail.com)