Nagpur: The city-based Yuva Zep Pratishthan is launching an ambitious scheme of providing Lunch Box to poor patients and other needy people at the cost of Rs 5 only. The Deendayal Lunch Box Scheme will cater to the poor patients and people coming from Madhya Pradesh, Chhattisgarh, other districts of Vidarbha apart from Nagpur city.
Elaborating on Deendayal Lunch Box Scheme, Leader of Ruling Party in NMC Sandeep Joshi, who is also President of Yuva Zep Pratishthan, said that the scheme will be launched at a function to be held at 11 am on Sunday, September 3, at Scientific Society Hall, Aath Rasta Chowk, Laxminagar. The scheme will be inaugurated at the hands of Dr Chandrashekhar Meshram, President of World Tropical Neurology. President of Confederation of All India Traders (CAIT) B C Bhartia will be chief guest while Shripad Risaldar, President of Gorakshan Sabha, Dhantoli will be special guest, Joshi said.
He further said that the Deendayal Luinch Box Scheme is a service-oriented venture and hoped that the philanthropic people of Nagpur would come forward to support the scheme wholeheartedly. Two options have been placed before the donors for extending their cooperation. They can either donate food-grains, edible oil, spices in sufficient quantity or donate Rs 7200 towards expenses of lunch box for the entire year at the rate of Rs 600 per month. The donors can give donations in memory of their near and dear ones or on birth anniversaries. This donation can be given by cheques or cash at the office of Yuva Zep Pratishthan. The cheques are to be drawn in the name of Yuva Zep Pratishthan. If donors wished to remit their donations through RGTS, they can do so at Union Bank of India, Dhantoli Branch, Nagpur. The Account No. is 366002010065851. IFSC is: UBINO536601.
"The lunch box will consist of pure vegetarian food (three chapatis and vegetable). The lunch box will cost just Rs 5 in the form of donation. Initially, the lunch box will be available in the morning hours only. After gauging the response, the scheme will be implemented in night hours as well in future," Joshi said.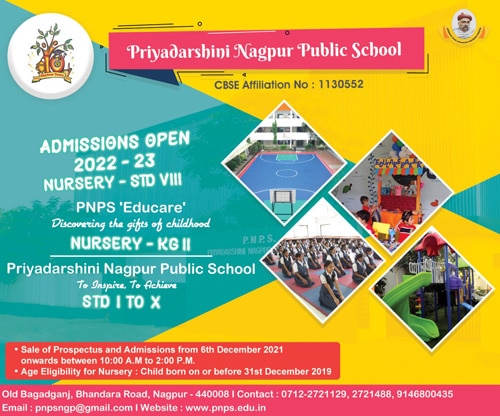 For further details, the interest can contact at Gorakshan premises, Dhantoli, Wardha Road. Mobile phones: 9403590069, 9011000788.