Nagpur News

As the theories regarding the kidnapping and barbaric killing of 8 year old innocent Yug Mukesh Chandak have been raging high among the citizens, the threads are gradually being opened to make the entire conspiracy more evident. It is learnt that the police have used a psychological hammer to provoke Rajesh Dhaware, one of the key accused, to open up during interrogation. And what came out of the hours of quizzing left the cops shell shocked.
It surfaced that both Rajesh and Arvind Singh, his aide in the crime, had hatched the conspiracy to kidnap Yug just four days before they finally took the extreme step. They have been friends since they studied together in high school. Rajesh, resident of Gulshan Nagar near Vinoba Bhave Nagar at Vanjara Layout in Mankapur is little well up than Arvind who was brought up in abject poverty at Trupti Nagar in Jaripatka.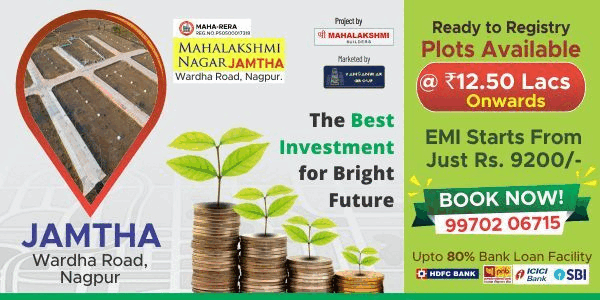 It came out that Ganeshpeth API Anil Taksande was the one who first pinpointed his suspicion over Rajesh when he was called for inquiry at Kotwali police station, where Zone-III DCP Nirmala Devi and other officials had gathered to quiz 30 clinic staff. Avinash Kumar, DCP Zone-I and Ishu Sindhu, DCP Zone IV also teamed up with them to conduct the detailed scanning of the clinic employees.
Rajesh's overconfidence was similar to Kush killer
API Taksande had earlier played vital role in bringing the culprits in infamous Kush Kataria case and Monika Kirnapure murder case to the book. At that time Taksande was PSI with crime branch. During interrogation, Taksande read the similar reaction on Rajesh's face as what he noted during both his earlier case. Suspicious Taksande picked him up and took him to Ganeshpeth police station. Using various pressure tactics, Taksande kept questioning him and even assured him that he would go scot free if he revealed the truth. Rajesh broke his silence and told cops that he had hidden Yug in an unconscious state on the city outskirts.
Meanwhile, Arvind called up at Dr. Chandak's cell and asked for Rs 10 crore instead.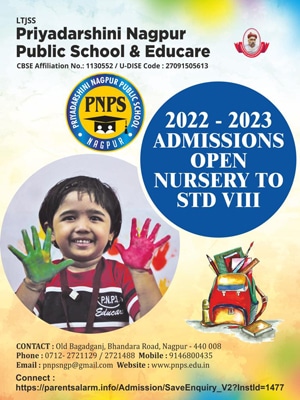 After Rajesh's revelation Taksande wasted no time and straightaway drove to the forest of Patansaongi where both Rajesh and Arvind had taken the victim. Arvind was also picked up from his tuition classes in Mankapur. However Rajesh tried to hide the fact they both have just made Yug unconscious through intoxicating him with chloroform, but upon reaching the site, it turned out that they both have killed the innocent life. Later Taksande informed entire Detection Branch squad, specially formed to crack the case.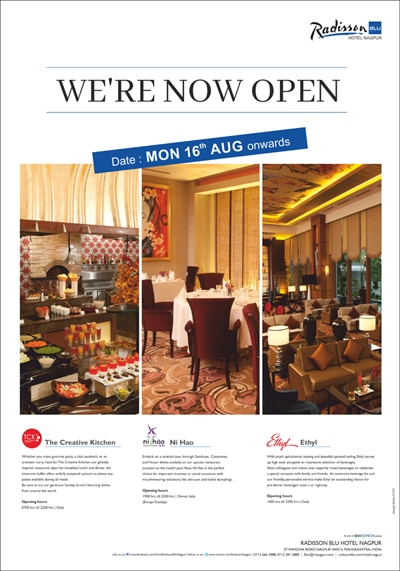 Police team arrested both of them who later narrated them the entire incident. Nagpur Today got to know entire story behind the horrifying crime.

Big dreams without aim
Police sources said both Rajesh and Arvind often discussed over their big dreams which include living lavish lives and owning a swanky sedan and big house. Both were out to make quick buck and get rid of their impoverished background and hence hatched the plan to abduct Dr. Chandak's son and have their way with the ransom.
On September 1, 2014 Yug was picked up by Rajesh and his accomplice Arvind Singh on a Scooty which belongs to Rajesh's mother. Police sources said that both had mutually decided to keep Yug at Rajesh's home and would ask for Rs 5 crore and settle the deal in Rs 2 crore. Rajesh who masterminded the entire plot took Arvind into confidence and gave him red t-shirt which is the dress code of Dr. Mukesh Chandak's clinic in Wardhaman Nagar.
Confusion over ransom delivery
Both Rajesh and Arvind were quite confused over how they would take the ransom money. They eventually decided to get the delivery in some train which would leave Nagpur station and then they would pick up the consignment later.
Killers called at Dr Chandak's home before kidnapping too
Both Rajesh and Arvind reached Dr Chandak's clinic on Monday, September 1, and called up at the doctor's home located near Chhapru Nagar from the coin box telephone installed at the clinic. They pretended to be calling from clinic and asked whether Yug had arrived home. When they got the reply that Yug was yet to come, they quickly rushed towards Chhapru Nagar and waited for Yug's school bus, which arrived soon. Arvind Singh who also wore the red t-shirt, abruptly asked Yug to come with him to the clinic, informing that his father had asked him to do. Yug left the bag with the watchman who also did not give a second thought before sending the child with seemingly strange person.
Scooty replaced with bike
According to the information from police sources, both took Yug to their home as per their planning but things turned wrong as Rajesh's brother and a woman residing in the vicinity spotted them with Yug. Fearing that keeping Yug at home might land them in trouble, they both kept Scooty at home and took out Splendour bike. Then both of them whisked Yug towards Mankapur-Koradi road and then headed towards Patansaongi forests as they did not know what to do.
Fear alerted the evil
Police sources said Rajesh had withdrawn Rs 100 from an ATM at Vinoba Bhave Nagar and got the petrol of Rs 70 filled up in his bike at a petrol pump on Mankapur-Koradi road. After driving for some time, both of them disembarked to attend nature's call and then they realized that they could be caught. Fearing trouble, both decided to kill Yug. They applied the act they got to see in one of the Bollywood flicks and sat on the bike facing each other with Yug in between them. While Arvind held Yug's hands, Rajesh mercilessly strangulated Yug till he breathed his last. Few school girls passing from the nearby also noticed them, but could not realize what was going on. Both then dragged Yug's body to an isolated nullah and hid the body under sand and covered it with boulder. It was after killing Yug Rajesh headed towards police station after he got a call from Lakadganj cops. He dropped Arvind on the way.
False images circulated on social media
On the day of news pouring the city, few pictures were consciously circulated on social media and Whatsapp. It turned out that the photograph generated through social media and Whatsapp were of some petty goons who were reportedly caught by Mumbai police for creating ruckus in train. Reports suggest that the photograph floated through Whatsapp do not even belong to any criminal in Nagpur.
There is remarkable catch to this glitch. Sources said the fake photographs of the accused were generated by few anti-social elements who wanted to build up a rumor to create panic among citizens here. "Entire confusion has been created as few people generated these pictures through Whatsapp messenger. Some of the media even carried these photographs with the concerned news," said a source who pointed out the error.
– Ravikant Kamble