Youths stalk teenage girls, cops teach them a 'lesson'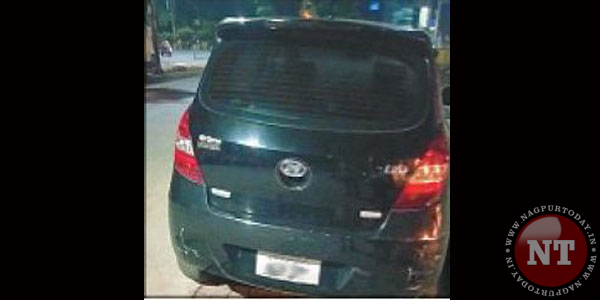 Nagpur: A group of youngsters gave a hell of a time to two teenage girls who happened to be out during late in the night on Tuesday. High on 'spirit', the boys gave a hard time to the girls who had to dodge through potholes and narrow road to escape taunts and foul words.
The girls were on a two-wheeler and their 15-minute journey on Wardha Road, after being accosted by the eve-teasers turned out to be literally frightful.
The trouble started from near Kruplani Turning and time was just 11 pm and normally the road is busy with traffic. Also workers are present on Metro site, yet the boys driven by'spirit' unsettled the girls even as they made a spectacle of themselves.
The boys in their Hyundai i20 car started chasing the girls the moment they set sight on them on the Wardha Road.Acting on instinct, the girls increased speed of their two-wheeler thinking it might shake off the youth.
However, the girls' act on lyemboldened the boys who, now, were taken over by a macho feeling. As the chase began, the girls seemed frightened to core and just wanted to ensure that they did not lag behind, come what may.
The guys started making obscene gestures, jeering and passing lewd comments even as girls tried to avoid and stayed straight on the road. The girls driving at leisurely speed were heading home till the trouble arrived in form of youngsters who were roaming around enjoying the night under the cloudy sky.The chase went on till Radisson Blu Hotel Square from where the girls finally managed to dodge the stalkers.
By than an alert citizen, who was passing by, noticed the antics of the boys. What he saw shuddered him as the girls were driving as ift here was no tomorrow, ignoring that road was uneven and full of potholes.
The way the girls were trying to avoid the stalkers, and given the pathetic conditions of roads owing to ongoing construction works, and the night time, anything could have happened.
Meanwhile, the matter was reported to city police and prompt action was initiated on Wednesday.
After checking through the CCTV footage cops summoned the owner in whose name the i20 car was registered. The boys who were involved in the eve-teasing were hauled and given sound dressing by cops.
The youths were charged under various Sections of the Motor Vehicle Act, said Deputy Commissioner of Police,Traffic Control Branch, Raj Tilak Roshan.
Parents were also called to the police station and asked to ensure that their wards do not misbehave in public places or else in future strict action would be ensued.
Police Inspector Jayesh Bhandarkar and his team were also involved in the action