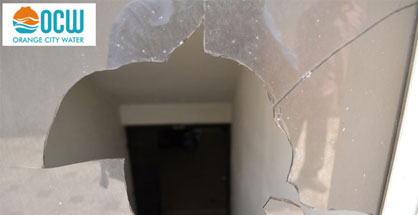 Nagpur News:
Some youths created ruckus in Nagpur Municipal Corporation Orange City Water (OCW) office at Subhash Nagar at around 11 am on Wednesday. The youths damaged property worth Rs 5-6 lakh of the office and fled away.
Officials from NMC OCW filed a complaint against the youths with Ambazari Police Station till filling of the report.
According to information, around 50-60 youths including women entered OCW office and without any warning they started ruckus in the office taking every official by surprise. Sources informed that the miscreants damaged Rs 4.5 lakh printer, vase, chair, table and other office material.
Ambazari police are further investigating the case