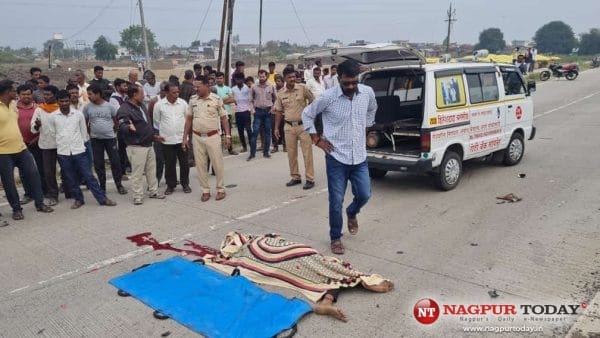 Nagpur: An unidentified vehicle reportedly knocked a youth dead after it hit the latter's bike on Khapa Road here on Friday. One riding pillion sustained some injuries in the mishap.
The deceased has been identified as Komal Ganesh Tanhane, a resident of Dahegaon Joshi.
According to police sources, Komal and his friend were driving towards the city when an unidentified vehicle knocked their bike from behind. The impact was so severe that Komal lost his balance and fell on the road. He sustained severe injuries on his head and died on the spot.
Following the incident, some commuters alerted cops, who acting swiftly on the inputs rushed to spot and sent the body for autopsy.