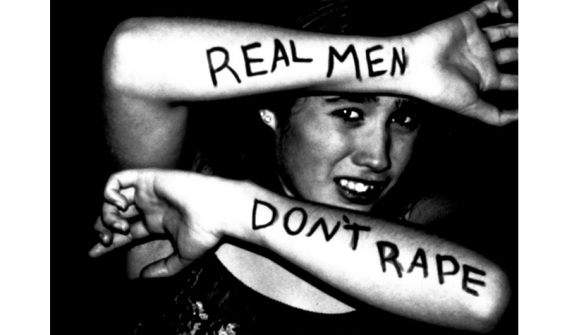 Nagpur News:
God!! You created the Universe with Your Divine Hands: The beautiful human beings, mindboggling Natural beauty and beautiful wild as well as domestic animals. The list will run reams and reams of papers. However, some human beings have turned to the ultimate height of Satanism, Vulgarism, Evilism etc truly making You the saddest and the society the terrorized by their nasty, physically nauseating, foul, and filthy actions specially against the women, young girls in the society. Some quotes by eminent women would corroborate the facts.
"If you want to be safe, walk in the middle of the street. I'm not joking. You've been told to look both ways before crossing the street, and the sidewalk is your friend, right? Wrong. I've spent years walking sidewalks at night. I've looked around me when it was dark, when there were men following me, creeping out of alleyways, attempting to goad me into speaking to them and shouting obscenities at me when I wouldn't, and I suddenly realized that the only place left to go was the middle of street. But why would I risk it? Because the odds are in my favour. In the world someone is killed in a car accident on average every 12.5 minutes, while someone is raped on average every 2.5 minutes. Even the vast majorities of rapes still go unreported. The middle of the street is actually the safest place to walk," said an important personality.
In a related incident, a girl (20), resident of Gittikhadan left her house at about 11 am for Xerox copies of some important documents by walking to the Xerox shop. Suddenly a youth identified as Sheikh Imran Sheikh Rauf (23), a resident of Navin Basti, Amravati, shouted and called her near his car and forcibly pushed her in his car. The incident happened near Borgaon Square on Gorewada Road on 22-04-1013. Sheikh Imran Sheikh Rauf  forced her to sign marriage certificate by threatening her of severe beating if she did not sign the marriage certificate. The accused also grabbed gold jewellery worn by the girl worth Rs 1.51 lakh.
On her complaint lodged at Gittikhadan Police Station the Police Sub-Inspector Kurade booked the accused under Sections 363, 364, 384 of Indian Penal Code (IPC) and is investigating the further.
This is not an isolated incident. There are dozens of reports of rapes or attempt to rape or molestation or eve teasing on daily basis. Every day the print and electronic media flash news of rapes on women and even on minor girls. Women and girls shudder to think walking on streets, leave alone nights even during daylight. The unfortunate gang-rape of a 23-year old medical student (Damini) on December 16, 2012 who ultimately died on December 29 due to fatal injuries she suffered during the horrible rape in a running bus in Delhi. The incident triggered massive protests across the nation including by hundreds of bigwigs in their respective fields demanding death sentence to those devils and, also  "woke up" the Government which promised a stringent law to with rape cases.
However, nothing has changed and, nothing would change, too. Recently, a 4-year old girl was raped by a man, no, a Satan, in a Madhya Pradesh village. The Gudiya was brought to Nagpur's Care Hospital for treatment. But, unfortunately, the Gudiya succumbed the her serious injuries suffered during the rape. There are hundreds of Gudiyas and Daminis who fall prey to evil men in the society. The following quotes may describe the situation in the nutshell:
"Now, should we treat women as independent agents, responsible for themselves? Of course. But being responsible has nothing to do with being raped. Women don't get raped because they were drinking or took drugs. Women do not get raped because they weren't careful enough. Women get raped because someone raped them."
 "Most men fear getting laughed at or humiliated by a romantic prospect while most women fear rape and death."