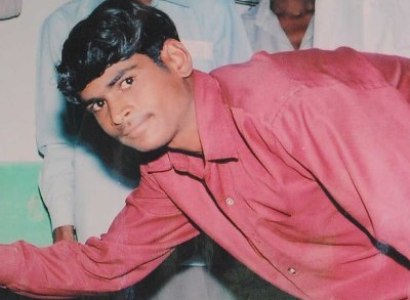 Nagpur News:
Panic griped Futala lake area when brutally smashed body of a youth lying in a pool of blood was found in the wee hours of Monday. On early Monday, while morning walks, few people discovered a completely smashed body of a youth near Futala Lake. A senior citizen immediately informed about the incident to Ambazari Police Station.
Police rushed to the spot and conducted the panchnama. According to police, old rivalry is the reason behind this cruel murder. Police said, the deceased Dheeraj Choudhary (24), a resident of new Futala Lake area, was a waiter in a private hotel. On Monday night, he and two accused Golu Kakode and Kalu Masram consumed alcohol together. A heated-up argument started between the three following which Golu and Kalu smashed Dheeraj face with a stone and killed him on spot. Fearing arrest both fled the spot. Sources informed that Dheeraj and Golu had a fight during Navratri festival. Golu had still not forgotten the fight and was looking for a chance to take his revenge. On Monday night, when an argument took place between Golu and Dheeraj, Golu lost his temper and smashed Dheeraj's face with a big stone. Kalu helped Golu in this heinous crime.
Dheeraj's face was completed smashed and unrecognizable and his body was drenched in blood, thus, creating panic and tension among citizens in Futala Lake area. Police performed panchnama and send the body for post-mortem.
After initial investigations, police discovered that Dheeraj had gone with Golu and Kalu last night. On the basis of suspicion, cops have arrested both Golu and Kalu in the murder case.
According to sources, Golu has spilled the beans and has accepted his hand in the murder while Kalu is yet to accept his share in the crime.
Ambazari Police have registered an offence of murder against Golu and Kalu under Section 302 of the IPC.