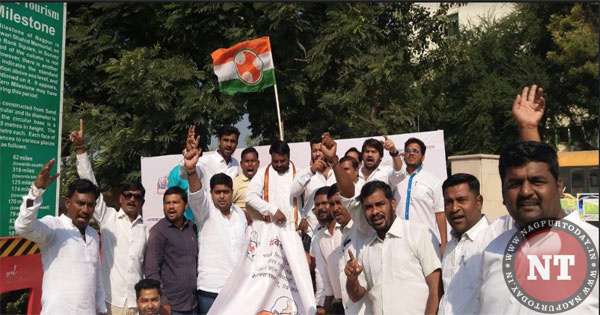 Nagpur: The Maharashtra Youth Congress on Wednesday staged unique protest on the occasion of completion of four years of Fadnavis Government. The protests were staged on the directive of MPYC President Satyajit Tambe. The protesters performed various asanas to show utter failure of Fadnavis Government on all fronts.
"BJP is ruling the state on false promises. Not a single promise the party doled out to voters has been fulfilled. The party had promised to bring back black money. On the contrary, their ministers are amassing black money," the MPYC said.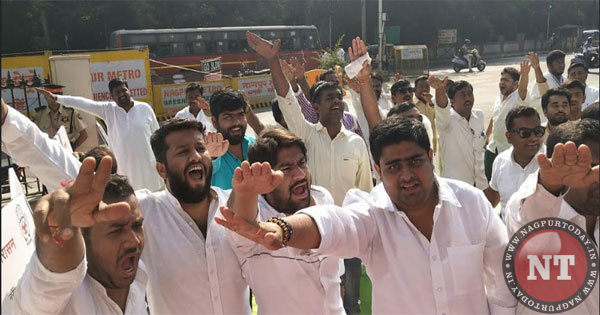 The asanas performed by Youth Congress activists depicted failures of Fadnavis Government such as Maratha reservation, waiver of farmers' loans, false promises, clean chit by Chief Minister to ministers involved in scams, rising fuel prices, inflation, unemployment, and other asanas on various other failures.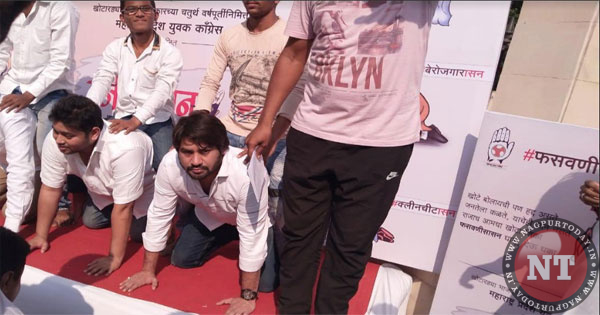 "All assurances like a toll-free Maharashtra and reservation for the Dhangar community were given just to win elections. The four years of the BJP rule has taken the state backward by two decades. The BJP is a power hungry party. Only 39,000 farmers benefited from the loan waiver scheme which was dubbed as the biggest in history by the Fadnavis government. The government has not delivered on its electoral promises.
All sections of the society, including the youth and farmers, are disillusioned with it. The decisions taken to address Maratha grievances are only on paper," the protesters said.