Nagpur News
Nagpur Lok Sabha Youth Congress has welcomed the reservation for Marathas and Muslims in Maharashtra as announced by Chief Minister Prithviraj Chavan. The historic decision was greeted by Youth Congress leaders and workers by garlanding of Shivaji Statue in Mahal, bursting of crackers and distributing sweets.
The Youth Congress President Bunty Shelke, NCCC President Vikas Thakre, South Nagpur MLA Dinanath Padole, Baba Shelke, Rekha Buradkar, MPYC Secretary Andaj Waghmare and hundreds of workers gathered at Shivaji Statue in Mahal and started raising slogans "Chhatrapati Shivaji Maharaj Amar Rahe", Maulana Abul Kalam Azad Amar Rahe," "Prithviraj Chavan Zindabad." The leaders and workers thanked Maharashtra Government for bestowing 16 percent and 5 percent reservation for Marathas and Muslims respectively.
"The day is not less important than Deepawali and Eid. This is historic day. The day will be written in golden letters," said Vikas Thakre and Bunty Shelke in their speeches. After the meeting in Mahal, a cycle rally under the leadership of Bunty Shelke was taken out from Shivaji Statue to Mominpura for sharing the happiness with Muslim community.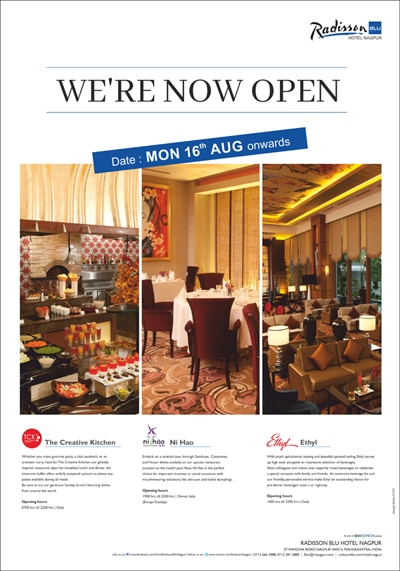 Others who participated in the celebration include Tausif Khan, Vir Malik, Shankar Kale, Ritesh Soni, Sumit Bhalekar, Rahit Khairwar, Umar Shahin, Naved Sheikh, Ranjit Burade, Adesh Mohod, Shahbaz Khan, Altamash Qureshi, Swapnil Bawankar, Renauld Jeron, Kunal Puri, Sadiq Sheikh, Shrikant Dholke, Azhar Sheikh, Tabrez Alam, Nitin Surushe, Rohit Bawankar, Ram Paradkar, Samir Yevale, Akshay Waghmare, Nilesh Deshbratar, Sanjog Yerne, Salman Khan, Vrushabh Khadatkar, and others.