Youth Conclave: Veterans narrate Wrinkled Stories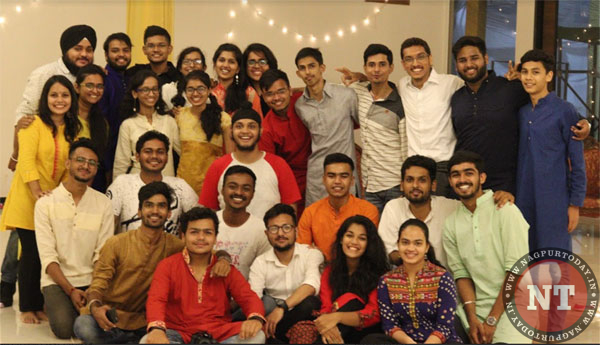 Nagpur: Wrinkled Stories, the second pre-event to Indian Youth Conclave (IYC) was organized at Rani Kothi on Monday. Wrinkled Stories, a human library where the elderly shared their stories, left a feeling of belongingness amid the attendees. A place where they borrowed a human to read, instead of a book.
The Climber, Indian Youth Conclave is scheduled to take place on 18th and 19th of August 2018. Hitting the town for the third time, IYC is Central India's largest youth fest that brings together TEDx speakers, artists, entrepreneurs, writers and poets to beguile the young minds of the city.
The event had elderly speakers, who gave the vibe of grandparents to the attendees. One of the speakers, Anjali, shared a series of life events of an old woman, who is left forgotten by her near and dear ones. She had been a giving person all her life but receives nothing when she needed the most. She spoke about how this fast changing life is compelling the youths to drift away from their cultural roots.
Another speaker, Shashi Kanoria, was deeply concerned about today's education system and the way it is changing the youth. By her words, she compelled the attendees to give a thought on whether or not being well-settled meant being a righteous human being. She also shared thoughts on waste management.
Vinita Randive shared her transition from being a housewife to the principal of a school. Women must have an identity in the outside world, apart from that of a homemaker.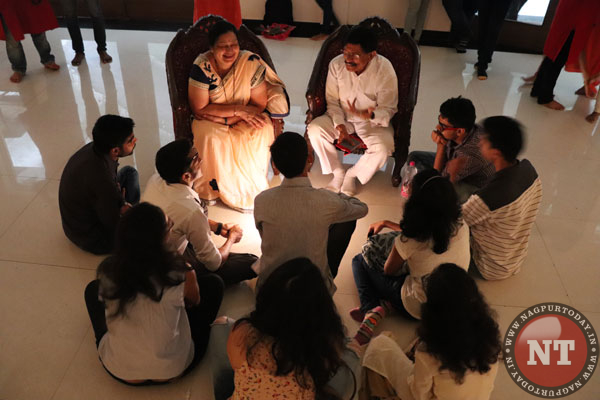 Kamini Thawrani interacted with the attendees based on philosophy of life and cleared their minds regarding the differences between confidence and overconfidence.
D L Naware spoke of his fight with depression as a young architect. He spoke of his struggle in defined as a well-settled man.
Jugal Kishore Chandak expressed his love for his passion. He spoke about how he pursued varied passions at one time; being a horse rider, magician, pilot and writer.