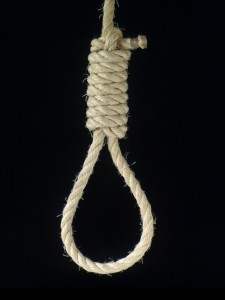 In the jurisdiction of Ambazari police, a youth committed suicide by hanging himself. The youth was identified Manoj aka Monty Ramdas Dijrese, 26.
Monty used to live separated from his parents for quite some time at Pandrapodi in a rented house. His parents were separated too. According to our reports the youth committed suicide on Tuesday morning by hanging himself from tree branch near Ram Nagar Temple. The police have identified him and have sent the body for post morterm.
His father stays in a village in Amravati and his mother stays in Dhaba area near Wadi. The reason for the death hasn't been ascertained yet but while speaking to his neighbours, it was known that he had got into bad company of friends and would drink excessively, not go  to work regularly.  It is assumed that parents' separation and drinking might have prompted him to take this extreme step. When the body was found, he was wearing a black shirt and a pair of jeans. A case of suicide has been registered.