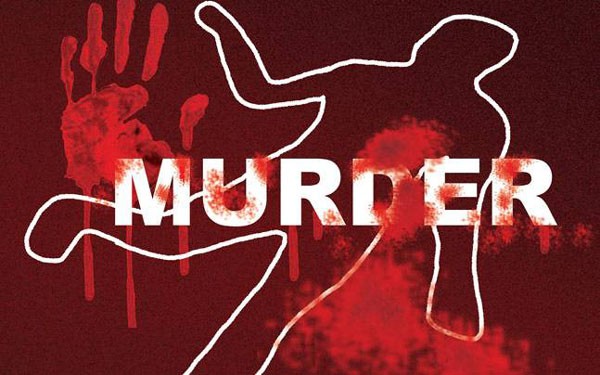 Nagpur: A petty tiff among two close relatives led to brutal murder of a youth in Gadge Nagar in Nandanvan on Sunday evening.
The deceased has been identified as Rahul Sankar Surkar (30), resident of Bholebaba Nagar.
Nandanvan police have booked accused Ritesh Dipak Sikalwar (30) resident of Gate No. 2, Gadge Nagar
According police sources, Rahul and Ritesh were close relatives. Ritesh had a crush on a girl who got married last year. However, he was not ready to forget the girl who was related to both the men. Ritesh used to express his feelings for the girl during candid chat with Rahul. However, Rahul was trying hard to keep Ritesh's mind away from the girl. A quarrel erupted between the duo last week during which Rahul had slapped Ritesh after he refused to mend his ways. Ritesh, on Sunday, had gone to Mayo Hospital where Rahul used to work as sanitary worker. Rahul accompanied Ritesh to his house. On way, they purchased a liquor bottle. As parents of Ritesh had gone out for work, the duo enjoyed liquor.
Meanwhile, a quarrel ensued between them over the girl's issue. In a fit of rage, Ritesh hit a hammer on Rahul's head and left the house after locking it from outside. When Ritesh's parents returned, they were shocked to find the door locked. They broke-open the door only to find Rahul in a pool of blood. They informed Nandanvan police about the incident. A team of police reached the spot and sent the body to a hospital after conducting panchnama. During investigation, cops were informed by a neighbor that Ritesh and Rahul had come home together. Soon, cops nabbed Ritesh from a nearby area. Cops noticed blood stains on Ritesh's clothes when they arrested him. Later, he confessed to the murder during interrogation. Nandanvan police booked Ritesh under Section 302 of the Indian Penal Code. He will be produced in the court on Monday.