Youth booked in defraud case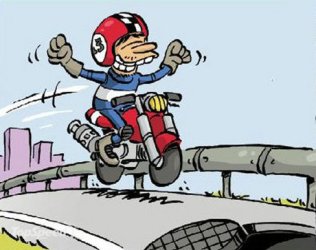 Nagpur news:
One has always heard stories of relative cheating their own relatives for money. In one such case, a youth cheated his relative but, called him to inform that he has defrauded him. According to information, accused Nitin (23) asked Ram Khattumal Lalwani (47), a resident of Plot No. 499, Khamla Sindhi Colony, for his Activa (MH 31 TC 633).  Nitin told Ram that he needed to bring the monthly household stuff from Royal Plaza, near Hotel Hardeo. So, Ram gave his Activa to Nitin. Even after when Nitin didn't turn up, Ram got worried for him. But soon he received a call from Nitin informing that he had sold his Activa. Ram didn't believe Nitin presuming it to be a prank. But, seriousness of Nitin's voice confirmed the news.
Ram rushed to Dhantoli Police Station and lodged a complaint against Nitin. Cops registered an offence under Sections 408 of the IPC.