Victim walks all the way for four days to reach city.Accused caught in CCTV footages of the bank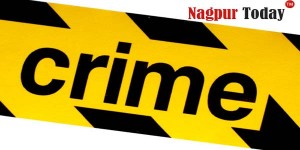 Nagpur News: Under trauma of being abducted and duped of Rs 4.5 lakhs, a senior citizen walks all the way for four days from Wardha, where he was thrown by the abductors, to reach city.
Bhaktdas Badge, a retired railway employee, was immediately hospitalised for a week due to weakness and later filed a police complaint fortnight after the incident.
Still under shock, Badge claimed that he was shattered and shocked by the incident and thus didn't trust anyone for help while walking to city.
Amazed by Badge's statement, Sadar police are trying to dig out more inputs from him.
"It's very hard to believe a 60-year-old man walks 76 kilometres without asking anybody for help. Since the victim is still under shock, we are trying to interrogate him gradually," said PSI K K Gedam.
Badge, a resident of Laxmi Nagar in Gondia, had retired last year. Police said he had come to city to withdraw Rs 2 lakhs for his son's wedding.
The incident took place on March 7 when Badge had come to main branch of Bank of India near central railway station. He told police that since he had no knowledge of feeling withdrawal form, he took help from a nearby youth.
"While filling the details in the withdrawal form, the youth note down Badge's passbook has Rs 4.5 lakhs saving in his account. He suggested Badge to transfer the amount in fixed deposit as it's not safe to keep such high amount in the account," told Gedam.
Later, without informing Badge, the youth withdrew all cash from the account and handed Rs 1.20 lakhs to Badge. "He asked Badge to wait till he transfer remaining amount of Rs 3.30 lakhs in fixed deposit," informed Gedam.
After few minutes, the youth told Badge that he has transferred the cash and asked him to go home without any tension. Badge told that while he was walking to railway station, the youth forced him to get into a four-wheeler where his two friends were already inside.
Gedam told that they the youth who have duped Badge has been caught in the CCTV footages of the bank.
Badge stated to police that he was thrashed inside the car and was asked to keep mum. He claimed that the youths kept driving till the dark and then threw him out of the car at a desolated place. He told that he was unconscious when left by the abductors. He started walking to city the next morning when he gained his senses.
Police informed Badge claimed that he didn't remember the exact place where he was left by the abductors but he remember it was somewhere near Wardha.
Badge reached city on March 11 and called his son from a government office. His son immediately took him to Gondia and hospitalised him for a week. Later on being suggested by the neighbours, Badge reported the matter to Sadar police station on Sunday. After initial investigation, police registered a case.