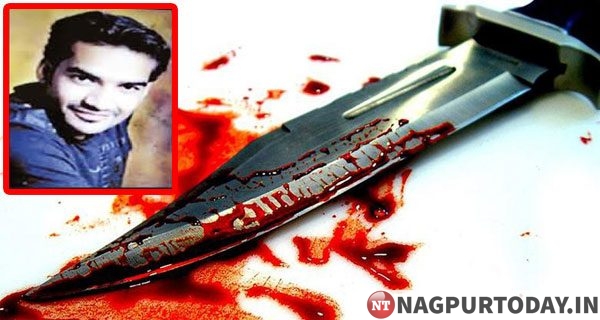 Nagpur: A young man was murdered brutally by unidentified miscreants near a dhaba on Outer Ring Road in Hudkeshwar police jurisdiction on late Tuesday night.
The deceased has been identified as 35-year old Sanjay Dhanraj Chavan, resident of Ganesh Apartment, behind Green Bar, Shriram Nagar. Sanjay owned a printing press in Ganeshpeth area.
According to sources, Sanjay Chavan left home around 9.30 pm on Tuesday telling wife that he will return soon. Sanjay, who was reportedly a drunkard, was riding Activa moped (MH-49/AY 3237). He had borrowed Rs 15,000 from some unidentified person. On late night, a brawl erupted between Sanjay and some persons. Following the tiff, he was murdered by the unidentified persons. Someone phoned Sanjay's wife around 3 am and informed her about his body lying near a dhaba behind Sanjuba School on Outer Ring Road. Sanjay's wife immediately alerted police as well as her relatives who reached the spot. Sanjay's Activa was lying near his body.
The assailants had so mercilessly beaten Sanjay that his skull was smashed open. Rs 15,000 were also recovered from pocket of his trouser.
Apart from Hudkeshwar police, Crime Branch too is investigating the murder case. Cops questioned many people but could not get any clue about the identity of the murderers.