Nagpur: We could learn a lot from Mother Nature. Be it the flora or the fauna, the old give way to the young. Dry leaves gives way to new green leaves that adorn the tree with a fresh look. When organization/associations/communities are ruled by old men who can't communicate with the youth and do not understand them, we have situations where self-proclaimed anarchists mislead the people and grab popular mind-space. There are many young leaders doing well and are capable of doing something significantly better for the organization/associations/community. However, they are yet to be given a chance to prove their mettle.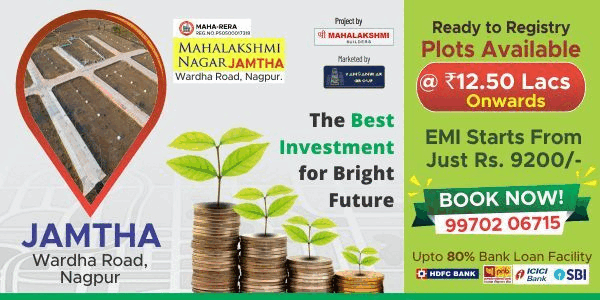 The old/ senior members paved way for the youngsters to emulate, but now a time has come for the young to take reins of the organization/associations/community and take it to new heights with fresh ideas, concepts backed by their innate and acquired skills.
A fresh set of young leaders are planning to take reins of the Agrawal Community at the Agrasen Community elections which are round the corner. The panel under which they intend to contest the elections is "Agra YuvaKranti Panel". The senior and mature members of the community have reacted positively to this new move and are all set to elect the new young members of the Executive Council including the President, Secretary, Treasurer and all other office bearers which are 27 in number.
The Contenders for Office Bearers include President- Miss Kavita Vinodkumar Tibdewal, Vice President (1st)-Lalit Shankarlal Agrawal, Vice-President (2nd)-Ravindra Shyam Agrawal, General Secretary-Sunil Balkisan Agrawal, Jt. Secretary-Prabhat Kedarnath Agrawal, Treasurer-Ranjan M Agrawal, Joint Secretary (Gandhibagh)-Smt. Gauri Gaurishankar Agrawal, Joint Secretary (Ravinagar) Manish Kishor Agrawal and Joint Secretary (Hostel) Krishna Vijay Singhania.
The contenders for the Executive Committee include: Sanjay Raghunath Sanghi, Vikesh Mohanlal Chaudhary, Hiumanshu Vijaykumar Goyanka, AshishSharad Agrawal, Amar Omprakash Agrawal, Himanshu Rajkumar Agrawal, Anup Indarchandji Jaipuria, Jai Shivshankar Khemka, Rahul Virendra Agrawal, PawanBrijmohan Agrawal, Urmila Ravi Agrawal, Niket Suresh Agrawal, Manishkumar Vijaykumar Saraf, Ramesh Maliram Agrawal, Rajendra Singhania, Vimalkant Kejriwal, Vimal Jugalkishoreji Kyal and Prakash Agrawal.
Looking forward to the action of very vibrant, young and active office-bearers to take the Agrawal Community to new heights.