Young Dental Achiever Award for Dr Akhilesh Shewale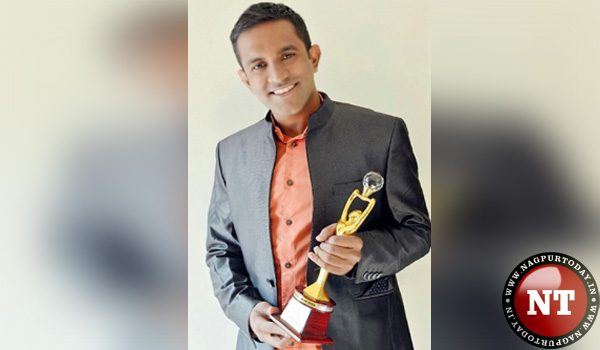 Nagpur/Delhi: Dr Akhilesh H. Shewale, Periodontist and Oral Implantologist received the Young Dental Achiever Award in an event organised by International Research Organization for Life and Health Sciences at Delhi. Sports legend former Indian sprinter Padmashri Milkha Singh, Union Minister of State for Coal & Mines, Haribhai Chaudhary, Union Minister of State for Finance and Vice- President of BJP Uttar Pradesh, Shiv Pratap Shukla, BJP Delhi State General Secretary, Kuljeet Singh Chahal, Chairman, New Delhi Municipal Corporation, Naresh Kumar, North, Commissioner, Madhup Vyas, Additional Commissioner, South Delhi Municipal Corporation Dr Dilraj Kaur, and Director of AIIMS, Delhi Padmashri Dr Randeep Guleria graced the occasion.
Dr. Akhilesh Shewale, is presently working as a Research Co-ordinator and Lecturer at Swargiya Dadasaheb Kalmegh Smruti Dental College & Hospital. He has more than 25 National and International publications to his credit .With an aim to promote digital learning he also developed an android app named 'PERIOGEEK' for the dental students free of cost. Presently he is working on projects aimed to develop affordable and novel treatment devices and Bone Substitutes. He was selected recently to represent Maharashtra University of Health Sciences at State Level Inter University AVISHKAR (INNOVATION) competition for the same research projects.