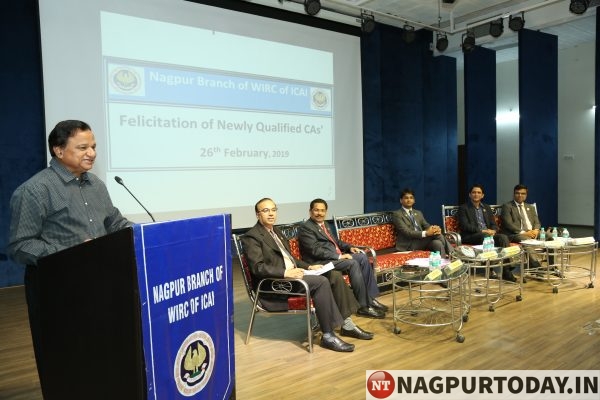 Nagpur: "Keep Yourself Committed" was the golden line to motivate the newly qualified Chartered Accountants by Dilip Kamdar, well known personality from Hotel Industry and a Motivational Speaker while speaking as Chief Guest on the occasion of Felicitation of Newly qualified Chartered Accountants organized by Nagpur Branch of ICAI.
While addressing the newly qualified CA's, he said that only hard work, dedication and commitment is the key to success and there are no alternatives to excellence and they should not look for shortcuts to success. While motivating the young professionals, he highlighted the importance of parents in their success and urged everyone to see god in their parents and ensure that their sacrifices are never forgotten while walking through the path of professional excellence. He also requested the young generation to exercise their right of freedom with caution since the country looks forward to the accountancy professionals with great respect and trust.
He also said that we should give due respect and priority to our professional obligations so as to excel in professional arena.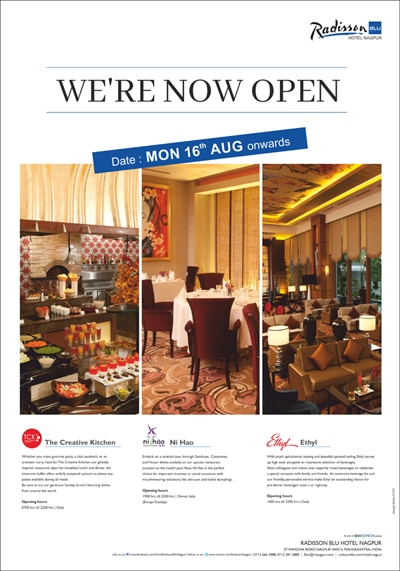 Kamdar, a very apt personality to felicitate new Chartered Accountant members, very effectively marked his presence amongst gathering of around 400 plus persons including 168 newly qualified ones, by duly guiding and motivating the young ones. He wished all the newly qualified CA's a bright future and urged them to excel in their chosen path and make a good career in their life. He also appreciated the efforts of Nagpur Branch for the development of New CA's and also for the activities organized by them throughout the year.
CA. Abhijit Kelkar, Regional Council Member, asked the new members to look forward towards achieving professional excellence and job satisfaction for career growth in life. He extended full support from WIRC in their professional endeavor while updating the new members about various precautions one should take while being a member of institute and their professional as well as personal lives.
Earlier Chairman of the Nagpur Branch CA. Umang V Agrawal congratulated all the new entrants in the profession. He asked the new CAs to focus on their area of interest and to opt accordingly. He said that this a unique programme because out of 163 branches of ICAI, only Nagpur Branch is organizing such type of programme. The purpose of organizing this programme is to felicitate them in front of parents so that their efforts and sacrifices in their success can be recognized, as achieving success without their blessings and support is impossible. He further urged the members to get out from their comfort zone, gain confidence in themselves and ensure they do not procrastinate in their journey of accountancy profession. He further said to be a part of India's growth CA's should maintain integrity, values and ethics at all times as people rely and trust them. He further invited the young professionals to contribute to the Institute & profession in whatsoever capacity while ensuring their services are directed towards betterment of society at large. Chairman CA. Umang V. Agrawal also felicitated Branch Incharge Shri Vinod Karale & DCO Shri Kapil Gupta for their services to the students & Branch.
Mementos were distributed to the 168 newly qualified CA's from Nagpur & 16 DISA qualified members at the hands of Chief Guest.
CA. Suren Duragkar, Vice Chairman Coordinated the program. CA Jiten Saglani introduced the Chief Guest and CA. Kirit Kalyani, Secretary proposed formal vote of thanks.
Prominently present on the occasion were CA. Saket Bagdia, CA. Jiten Saglani, CA. Sandeep Jotwani, CA. Swapnil Ghate, CA. Akshay Gulhane, CA. Harish Rangwani, CA. Rajesh PDM Agrawal, CA. R M Shah, CA. Julfesh Shah, CA. Aniruddha Shenwai, CA. Charudutt Marathe, CA. Kapil Bahri, CA. Sachin Luthra, CA. Rajiv Damani, CA. Deepak Arora & around 400 parents and guardians with their New CAs wards.