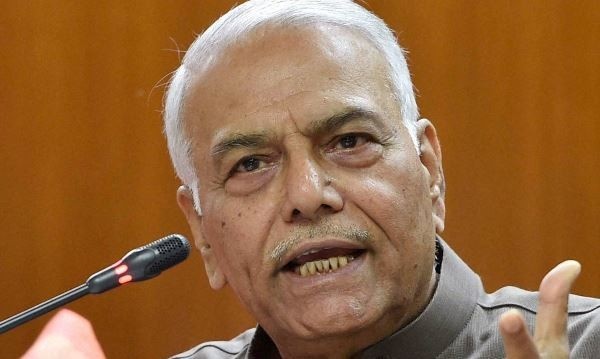 New Delhi: Former Union finance minister Yashwant Sinha on Saturday announced that he is quitting the Bharatiya Janata Party and will launch a countrywide campaign to 'save democracy'.
"I am announcing here the end my long-time association with the BJP," Sinha said while addressing the first meeting of 'Rashtra Manch' founded by him months ago.
He said now onwards he will try to unite all non-BJP parties.
"I will not join any political party and will have nothing to do with party-politics," he said.
"I am not an aspirant for any top post and I am making it clear here that I am not at all interested in seeking any post," Sinha said.
Sinha along with sulking BJP MP Satrughan Sinha, Congress leader Renuka Choudhary and Aam Aadmi Party leader Sanjay Singh and Ashutosh attended the meeting of Rashtra Manch.