Nagpur: This figure will leave amazed! A staggering 12,86,088 vehicles are running on streets in Nagpur, a city having population of around 27 lakh. It simply means ever second person in the city owns a vehicle of a kind.
This information was provided by the Regional Transport Office (RTO) in a reply under Right to Information to RTI activist Abhay Kolarkar. Almost Almost 35 vehicles are added every day to city roads resulting in choking of roads and subsequently increase in fatal accidents. Between January 1, 2016 to December 31, 2016, 13,064 vehicles were added to the 'dubious fleet' of vehicles already on the road.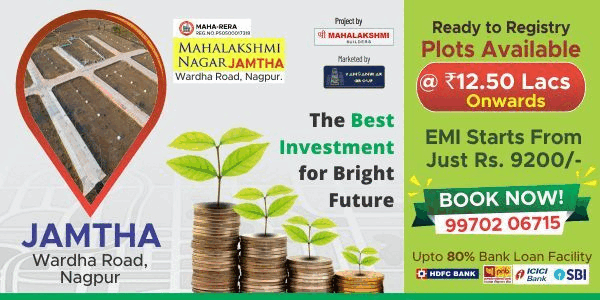 However, the RTO is reaping a moolah by way of revenue in various forms. The agency generated revenue of Rs 65.74 lakh from choice number given to 633 vehicles. The RTO registered 83 other state vehicles in this year. The Second Capital City of Nagpur has total 10,75,807 two wheelers while the number of motor cars is 1,09,181.
Similarly, The city has 842 invalid carriages, 28 cool cabs, 2891 tourist taxies and 1018 AC tourist taxies. RTO has claimed that city has a total 4805 auto rickshaws while private auto rickshaws are 4076. The city has 1317 private service vehicles, and 143 cranes. As per RTO record, the city has 318 water tankers, 844 kerosene tankers, 933 multiaxle vehicles, 493 diesel tankers, 275 petrol tankers, and 659 other tankers. The number of agriculture tractors are 5486 while trailers are 54065. Nagpur Municipal Corporation (NMC) is running bus services in the city. Almost 400 buses will hit the road in coming days to cater to growing demand of public transport.
Vehicular population in city:
Two Wheelers — 10,75,807
Motor Cars — 1,09,181
Jeeps — 31,484
Passenger Autos — 4805
Private autos — 4076
A/C Tourist Taxis —         2891
Non A/C Tourist taxis 1018
Stages carriages — 1764
Cont carriage — 913
Sleeper coaches — 22
School buses — 752
Pvt service vehicles 1317
Cranes — 143
Ambulances — 639
Delivery vans (3 wh) — 7307
Delivery vans (4 wh) — 15325
Goods trucks — 12086
Water tankers — 318
Kerosene tankers — 844
Diesel tankers — 493
Petrol tankers — 275
Other tankers — 659
Agri tractors — 5486
Agri trailers — 5405
Other vehicles — 1256