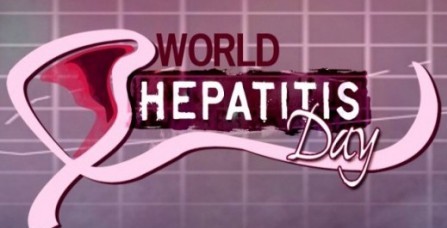 World Hepatitis Day is celebrated on July 28.
According to the World Health Organization(WHO), 350 million people worldwide have been infected with hepatitis-B virus and about 500,000 thousand people die every year as a result of hepatitis-B infection. Studies reveal that 90%-100% of the population acquires anti-HAV (Hepatitis-A Virus) antibody and becomes immune by adolescence.
There are five main Hepatitis viruses, referred to as types A, B, C, D and E. Hepatitis A and E are typically caused by ingestion of contaminated food or water. Hepatitis B, C and D usually occurs as a result of parenteral contact with infected body fluids. Hepatitis B is also transmitted by sexual contact.
A senior consultant gasteroenterology said, "Transmission of Hepatitis through infected syringes and blood is a significant problem in India."
Hepatitis viruses are estimated to be among the top 10 causes of death in India. According to the World Health Organization, 240 million people globally are chronically infected with Hepatitis B and around 150 million are chronically infected with Hepatitis C.
Currently the treatment for the disease is expensive as a patient ends up spending more than Rs.5 lakh a year for the treatment of Hepatitis C infection and almost Rs.3 to 4 lakhs for treatment of Hepatitis B infection.