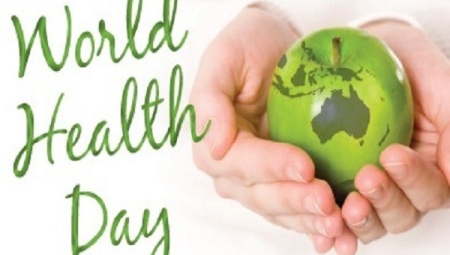 Nagpur News.
World Health Organization on its Foundation Day, also observed as World Health Day worldwide, has declared hypertension as its theme for this year. The growing concern for focusing on hypertension, also known as silent killer, is evident from the fact that this very disorder has sprouted to alarming proportion, especially among the youths around the globe. A close survey in India brings about shocking revelation – One in every three adults is ailing from high BP condition (hypertension) but often the patient remains unaware about this problem as it does not show any serious symptoms in most of the cases. This very fact has resulted in over 9 lakh deaths every year country wide.
Experts in Nagpur link Hypertension to sedentary lifestyle, haphazard routines, excessive smoking and consumption of alcohol.
A recent study showed that on an average a person in Nagpur consumes 12 gms of salt everyday whereas WHO restricts salt usage to 5 gm per person per day.
Specialists say that in Nagpur alone around 25% of the total population suffers from hypertension which often leads to heart attack, paralyses, kidney failure, temporary or permanent blindness and irregular palpitation (heart beats).
Talking to Nagpur Today, Dr. Vivek Gupta, pulmonologist at Suretech Hospital puts that snoring is very important factor which, when ignored, leads to hypertension. He said that more often people ignore their snoring habit and term it as just normal condition of body. Explaining the hazard of snoring, Dr Gupta said when a person snores, the smooth passage of breath is blocked which leads to snoring. In this condition, adrenalin hormone releases in the blood to make way for the breath and when the adrenalin content increases in the blood it causes hypertension. He suggested that such people having snoring problem should immediately consult the doctor.
Dr Prashant Joshi of Mayo hospital says that there are many who do not know about their problem until it gets too late. He suggested that a balanced diet mixed with change in lifestyle may prevent from this ailment.
Dr Ravindra Bothra informed that often we skip meals owing to work load which leads to acid formation and dizziness in the body. The change in food habit also causes hypertension.
Dr Suresh Sharma stresses on relaxing as the effective way to beat tension. He said, "Our body can bear tension to a certain limit only. De-stressing measures like reading books, yoga, regular exercise, indulging in hobbies and playing with children should be followed to kill hypertension before it kills you."
Expert Dr Rekha Sachdeva informed that a balanced diet plays vital role in preventing the physical and mental stress. She suggested that at least five nuts of almonds should be taken with a glass of milk. Tea and cold drinks should be avoided. Never skip lunch and take light meals in dinner. Include fruits, vegetables and fibre rich grains in the diet. Have full fruit instead of taking its juice, she said.
Take Care Avoid Hypertension
–       The fat consumption should not exceed 500 gms in a month.
–       Consume 450 to 500 gms of fruits and vegetables per day.
–       Kick the smoking and bid bye to alcohol consumption.
–       Exercise at least five days a week or take to 40 minutes of brisk walking daily.
–       Those who continue smoking despite having hypertension may often face heart attack. So be cautious.
Nagpur Today wishes all its readers Healthy and Happy Life.