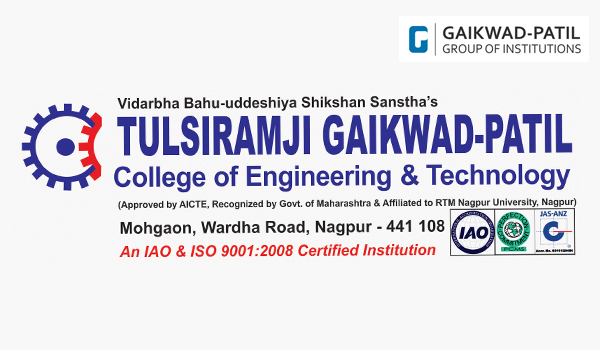 Tulsiramji Gaikwad-Patil College of Architecture (MH-58) is conducting a workshop on 'Career as Architect', added with information on revised admission process for Bachelor of Architecture on, June 2nd, Sunday 6.00pm, at Gurunanak Auditorium, Ambazari garden road Nagpur.
The event will be addressed by renowned academicians like former HOD of Architecture of VNIT Prof. Shirish A. Deshpande, principal of SMMCA Dr. Ujwala Chakradeo, and renowned Architect and director of PIADS Ar. Habib Khan on various aspects of architecture career. Dr. Ujawala Chakradeo will be specially highlighting the revised admission process for B. Arch. Prof. Shirish Deshpande is a known personality in the field of Architectural education. He has been the President of Indian Institute of Architects (IIA). He has many doctorates to his credit as guide.
Dr. Ujwala Chakradeo presently principal of SMMCA and is also a member of board of studies for Architecture of RTMNU. Architect Habib Khan does not require any introduction to the fraternity of architectural profession at national perspective. He is also an executive member of IIA in addition of being the director of PIADS. The workshop is also blessed by Prof. Uday Gadkari, president council of Architecture. He has deliberated the views in his interview given to Maharashtra Times.
The above workshop is being conducted in association with Maharashtra Times.
The workshop is specially designed to upgrade the information about career as Architect and admission process for aspiring candidates.
The workshop is a result of sincere efforts of Prof. Ar.Dilip phadke, Prof. Ar.Vandana Khante, Ar. Deepti, Ms Pragati Rucha, Ms Shubhalaxmi, Ms Mithilesh and the team.