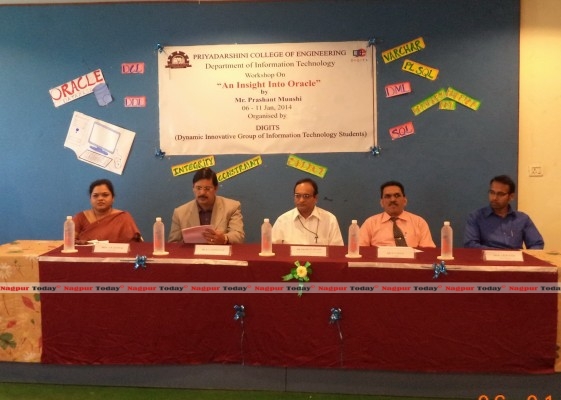 Nagpur News : The student forum of Information Technology branch, DIGITS of Priyadarshini College of Engineering has organized a workshop on Oracle called 'An insight Into Oracle' for the students.
The workshop has been convened for 6 days, starting from 6th January to 11th January, 2014. The convener of the workshop is the eminent Mr. Prashant Munshi.
The inauguration of the workshop was done by the Principal, Dr. M. P. Singh, Vice-Principal and Dean Engineering, RTMNU Dr. R.V. Kshirsagar and the Head of the Deaprtment of I.T. Mrs. Nikita Hatwar. Mrs. Hatwar also briefed the students about the concept of the workshop. 60 students are participating in this workshop.