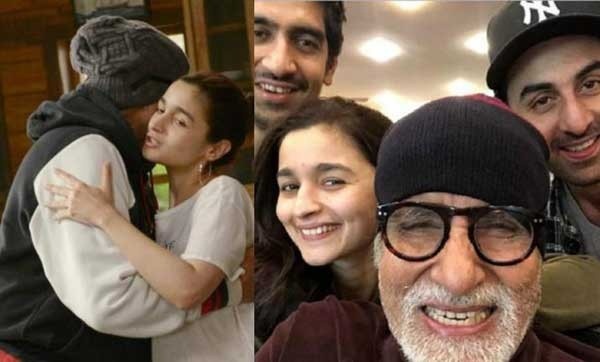 Actress Alia Bhatt says she is having a great time working with megastar Amitabh Bachchan on "Brahmastra". "Working with AB has been supreme greatness! Today Amitabh Bachchan packed up an hour before the actual pack up but he stayed back on set just to give ques! I can't begin to explain the amount of things I am learning on set just by watching him," Alia tweeted late on Thursday.
The "Raazi" star also shared her excitement over getting back on set. "Yes I call him AB because that is the term of endearment we have all agreed to. Thank you for being so wonderful sir! Can't wait to get back onto set with you, Ayan Mukerji and Ranbir Kapoor for some more 'Brahmastra' madness," she added.
Humbled by the gesture the cine icon responded to Alia's post, and corrected her spelling mistake. "Yo…Alia, you are the best… thank you for the generosity … and … its cues not ques'… you are just too cute," he posted.
The upcoming fantasy adventure trilogy titled "Brahmastra" will be the first time that Amitabh, Ranbir and Alia will be joining hands for a project. The trilogy's first part will release on Independence Day, 2019.