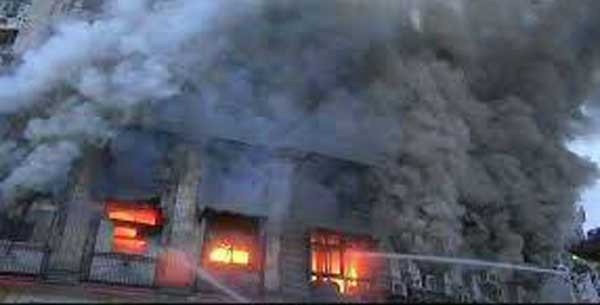 Mumbai: A part of Patel Chambers in Mumbai's Fort area collapsed on Saturday morning as a massive fire engulfed the building, reported ANI. Two firefighters were reportedly injured as 18 fire tenders continue to battle the blaze. Officials are trying to ascertain if anyone is trapped inside the building.
Smoke started billowing out of the building around 5 am. Officials categorised the blaze as a Level-3 fire, and is likely to be upgraded to Level-4, according to sources. However, the cause of the fire is not yet known.
This is the second major fire incident in Mumbai in the last 10 days. On June 1, a massive fire had broken out at Mumbai's Scindia House in Ballard Estate. The fire was put out after about 12 hours.