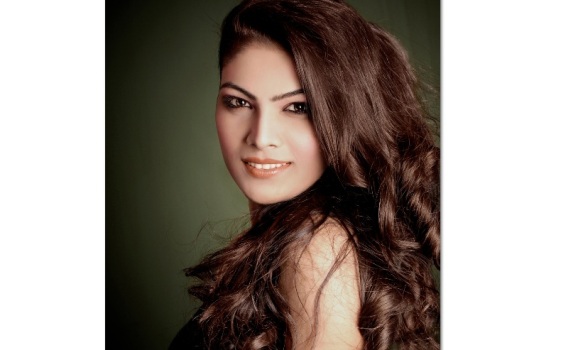 Nagpur News.
The spirit of women is here to stretch its wings again, not to fly higher but remain on this earth and dissolve self into the advancing society. Despite all odds, the women's liberty has gradually progressed its way to a self made recognition throwing up reasons to be proud of. This women's day, the city of Nagpur also has similar reason to cheer, celebrate and let the feminine spirit flow freely.
Lopamudra Raut – who earlier bagged Nagpur Today's Face of the Month Award – has become the reflection of Nagpur on national fashion platform. And the event is as big as Femina Miss India Contest 2013. Lopamudra, a student of G.H. Raisoni College of Engineering in the city, is pursuing 3rd year in electrical branch. Being among the 23 finalists for Miss India Title, Lopamudra is currently in Kochi taking part in various sub-contests. Besides having fun and frolic, she is also concerned about her goal to reach the destination from this junction.
In a brief telephonic chat with Nagpur Today, Lopamudra opens up her heart to send the message loud and clear that she is here to stay.
Lopa candidly answered to our volley of questions.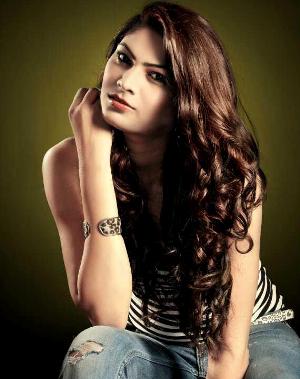 Nagpur Today : Congratulations for making up till this level of the contest. How are things progressing at present?
Lopamudra : It's pretty good. We are in Kochi to take part in related sub-contests. We participated in brief activities for Miss Racing and Miss Active contest. We have similar more constests coming up.
Nagpur Today : How do you feel your liberty as a woman?
Lopamdura : It's a great feeling being here at this celebration of Indian womanhood on the national stage for fashion and glamour. But I am not flying on the seventh cloud. I am still down to earth and trying to make this achievement a reality. I will try all my efforts not to fall short in any aspect and win the sparkling crown.
Nagpur Today : How's the experience till this time?
Lopamudra : It was wonderful, especially for the reason that I was selected among the top 10 of the 23 finalists for heading to Vancouver in Canada few days back. It just happened by chance that we got an opportunity to walk on stage for an international fashion event there. It is just because of my work and performance till this date that I was also picked for presenting traditional Indian costume designed by Satyapaul.
Nagpur Today : What's the one special quality you find in yourself that makes you stand distinguished among rest of the contestants?
Lopamudra : I believe we cannot judge any person by any one quality that he or she has. It's a mix of many good qualities that turn an individual into a complete personality. I think I am good at soft skills, sound interaction and eloquence. And I work hard.
Nagpur Today : But every individual has an USP know?
Lopamudra : Well I believe it is my divine thoughts and passionate mind that can work wonders for me.
Nagpur Today : Apart from yourself, whom do you find a strong contender for the coveted crown?
Lopamudra : The Event is celebrating its 50th year and the competition has evolved multifold. This time around I think each and every girl has X factor within her.
Nagpur Today : How did your life took this turn?
Lopamudra : I did my schooling from CDS school, Hazaripahad. Then I moved to college to pursue engineering. During this period I won Miss Nagpur title last year. My friends used to prompt me to go for the big title in the stream. Even my parents encouraged me. That was when I realized that there's something in me. I developed confidence. Then I took part in the audition held in Nagpur for Miss India Contest. I was selected and went to Goa for Ponds Femina Miss India Goa. There I was the first runner up with two sub-titles – Sinhgad Femina Miss Intellectual and Enhanced Femina Miss Body Beautiful. Then another audition happened in Mumbai where I entered the league of 23 finalists for Femina Miss India 2013.
 Nagpur Today : Tell us about your family?
Lopamudra : My father Jeevan Raut was an accounts officer with MSEDCL. Now he is retired. My mother Ragini Raut is a technical officer in Agriculture department. My elder sister is married five years ago.
To vote for Lopamudra, click this link
http://www.itimes.com/times-polls/miss-india-2013
You can also login via facebook to help Lopamudra win.
Lopamudra has requested all his well wishers to share and follow her online as much as they can.