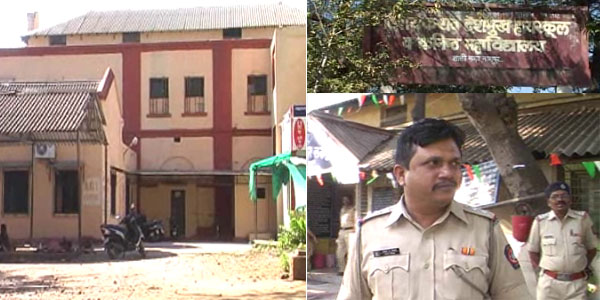 Nagpur News: Acting fast over the information, Nagpur Police were successful in arresting the culprit in connection of rape on a school girl in Shanti Nagar a couple of days ago.
A special team headed by Deputy Commissioner of Police (zone III) Sanjay Darade, on Thursday, arrested a drug addict for raping the 10-year-old girl in the premises of Vinaykrao Deshmukh High School and Junior College, Shanti Nagar.
The accused Deepak alias Jalya Kisanrao Soni (20), is a resident of Mahesh Nagar. It is noted that on early Tuesday morning, the 10-year-old girl reached early in the school. Deepak followed her till school and asked her about her parents. After talking to her casually, he started making physical advances towards the girl. Noticing this, the girl started shouting. The accused then took the girl near bushes behind the school and stuffed her mouth with a piece of cloth. He then raped her and ran away from the spot leaving the girl in the bushes.
The news of this incident spread and jungle fire in the whole area and a situation of tension gripped the area. Acting on a tip off, ten different squads were constituted to nab the culprit under the supervision of Commissioner of Police K K Pathak, Joint Commissioner of Police Sanjay Saxena, and Additional Commissioner of Police (North Region) Shrikant Tarwade and under the leadership of Deputy Commissioner of Police Sanhay Darade.
Darade and his team had suspected Deepak's hand in this heinous crime and when the team spoke to the victim, she revealed that the accused had some tattoo carved on his hand. Taking clue of this information, the team cross checked the tattoo and booked Deepak on suspicion. When Deepak was brought in front of the victim she immediately recognized Deepak. Deepak was arrested. He spilled the beans when police interrogated about the crime.
During investigation, it came to fore that Deepak was a drug addict and often smoke marijuana.
Lakadganj Police registered an offence under Sections 376 (a) 2 (b) of the IPC read with Section 5 (m) and 10 of Protection of Children from Sexual Offences Act.