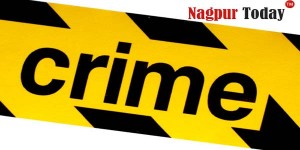 Nagpur News : Within two hours after the theft complaint reported at police station, crime branch police cracked the case and nabbed the women thieves with full recovery of stolen valuables.
On Saturday morning, Pushpa Deshmukh (66), wife of Babanrao, a retired assistant general manager of RBI, lodged a complaint about her gold valuables worth Rs 8.25 lakhs stolen from her Surendra Nagar residence. She claimed that on Thursday afternoon, two women had come to her house claiming that they will help to make an aadhar card.
Pushpa said that one of the women kept her busy taking a photograph on her cell phone for the addhar card while the other sneaked the valuables from the cupboard. Pushpa had left the cupboard open in front of the women.
On Thursday morning, Pushpa noticed the theft and reported the matter to Dhantoli police. Crime branch police too investigated the spot. On learning the trick used by the women thieves, police immediately rounded-up some women thieves, having past records. On the information received by the secret sources, police successfully nabbed the thieves.
Though cops refused to reveal the names of the women thieves, police informed that one of them, is in her fourties, and has many robbery offences against her while other is 28-year-old.
Police said that they had sold few valuables to jeweller but were recovered.