Women have power of tolerance, asserts Narayana Vidyalayam Principal Mala Chembath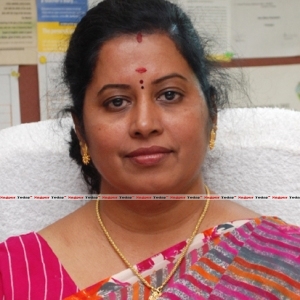 Nagpur News.
Mala Chembath, Principal at one of the city's most prestigious institutes Narayana Vidyalayam at Chinch Bhuvan here believes in her power as a woman and sees it as the guiding force of every women walking on the professional path.
On the occasion of World Women's Day Ms Chembath took time out to share her views on how women can make the better world for themselves and also for their male counterparts. Excerpts.
Where do you see women in the professional world as compared to their male counterparts?
-Every day is a new challenge, more so if you are a woman. Though, male bastions have been conquered by women, there are lots that still need to be taken care of. Women in the professional world are outshining men due to their sincerity and commitment to the trust placed in them.
-What are the challenges you being a woman have to face while leading the educational institute of this repute?
I take every situation as a challenge and deal with it amicably and tactfully.
-What are the changes you are looking forward to?
As the Principal, the change I am looking forward to in the society and generations to come is more tolerance towards each other, co–existence and better inter–personal relations. Women have the power of tolerance and can handle situations in a more positive manner.
-How education can make better women of tomorrow?
Education of a girl child even today is not taken seriously in many places, little realizing that not only boys but girls also form an integral part of our society hence are nation – builders.
-Are any practices followed in your institution to promote a girl child?
No discrimination of any kind is tolerated in our institution.