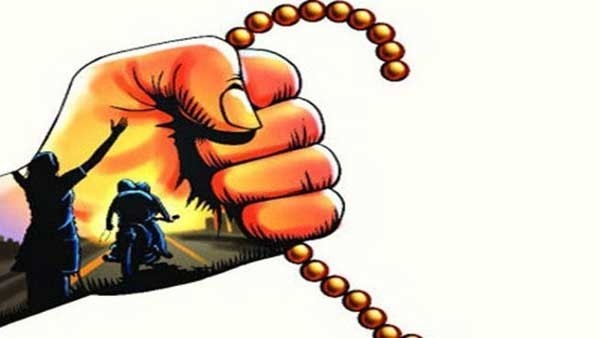 Nagpur: A middle aged woman, going for morning walk, was robbed of her gold chain by unidentified miscreants under Wathoda police here on Saturday.
According to police, Babytai Ratnakar Urkude (50), a resident of Wathoda Lay-out, Gopalkrishna Nagar had gone for morning walk. At around 6 am, when Urkude was crossing Swarajvihar Garden end, three persons, travelling on a bike, came from the rear, flashed a knife and threatened her to give them her chain. However, when Urkude resisted and yelled for help, the accused trio reportedly attacked her with knife, injuring her palm.
Following the incident, Urkude approached the Wathoda police station and lodged a complaint. Based on her complaint, cops have registered a case under Sections 394, 34 of the IPC and started the probe.