Nagpur: In a sensational turn of events never heard before, the woman police constables posted in Nagpur district have accused their senior colleagues of torturing and defaming them. In written complaints made to the Director General of Police and other senior police officers, they have alleged that the woman-constables have been termed as 'prostitutes' and their phone-numbers have been circulated in nearby areas by their senior colleagues.
The aggrieved woman constables are under fear of losing their self-respect in their families as well as in society. The senior police officers have admitted that they have received such complaints and the suitable action is in process.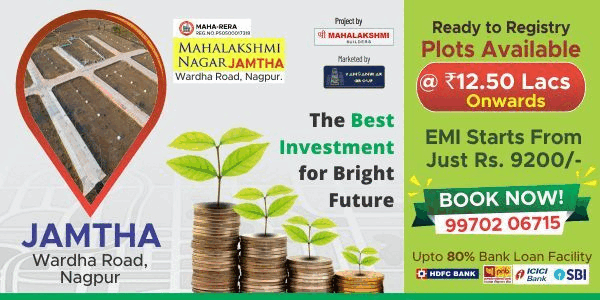 It may be mentioned that such the said accusation has been levelled by recently enrolled woman police constables.
The letter highlights that there are certain male police constables posted in the police-lines who have resorted to the tactics of defaming their women counterparts just to blackmail them, and they have circulated their contact-numbers in the nearby areas, and they have spread such rumours which cannot be described in the letter. As a result, every body looks at them (woman constables) with suspicion, says the letter. It is also alleged in the letter the mischievous male constables harass woman constables by calling them from some other numbers.
Reacting on such an unexpected development, Inspector General of Police Malini Agrawal said, "When such complaints surfaced, they were investigated by competent police officer. However, no one has come forward with such complaints in support of authenticity of the allegations. Nevertheless, such an issue is being viewed seriously and necessary arrangement of counselling has been made at the police stations concerned."
Expressing her views over the issue, former chief of State Women's Commission, Lad Kumari Jain said, "The hierarchi in the police department is so strong that none likes to make complaints in the interest of one's career." She however suggested that the aggrieved woman constables should constitute a group and table their grievances before their senior officers.
When Nagpur Today correspondent spoke to DCP (HQ) Nirmala Devi S on this count in order to know latest development, she expressed her ignorance about the issue. She however said that she would like to condemn such unexpected development jeopardizing the image of woman constables, and take stern action if the complaint came up to the fore.
Similarly Nagpur Today contacted RPI Seikh to know the development in the matter of serious nature, he too was unaware of the issue, but said that he would view it seriously.
… (with additional input from  NBT site)