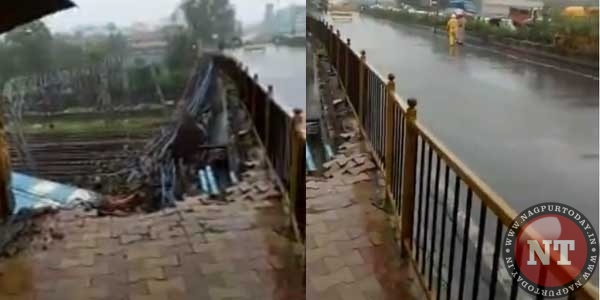 A 36-year-old woman, who was severely injured when the pathway of a bridge collapsed over the railway tracks at Andheri station, died on Saturday at RN Cooper
Hospital, a civic official said.
A section of the bridge, in the southern end of Andheri railway station, collapsed on July 3, and Asmita Katkar had suffered severe injuries to her head and limbs, an official said.
She was on ventilator support since being admitted to the hospital, situated in Mumbai's Juhu area, immediately after the bridge collapse, the official added.