Nagpur: Timki Bhankheda area of the city went tense when a woman was murdered, her body stuffed in a bag and dumped near railway tracks on Tuesday, September 30. The deceased's daughter and her fiancé have come under radars of police as prime suspects in the gruesome murder.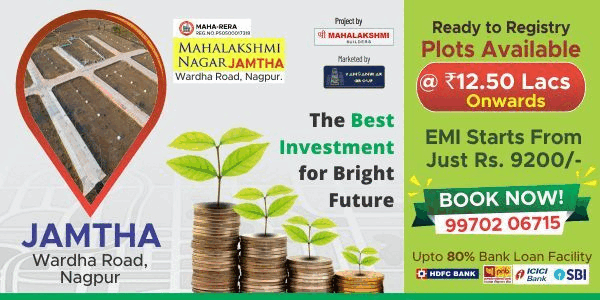 According to reports and sources, the victim has been identified as Mala Ashok Nayak (40-45 years). Mala used to work in a Mominpura hotel along with a youth named Sharad. Sharad frequently visited Mala's house and was reportedly in love with her daughter Anjali. Mala did not hide her displeasure and always objected to Sharad coming to her house. In fact, she used to reprimand both Anjali and Sharad for their love affairs. However, now, with the murder of Mala, the entire episode has taken a bizarre turn. Anjali and Sharad have emerged prime suspects in the murder as both are absconding.
Police surmise the murder could have taken place at about 2 am in the dead of Tuesday night. Mala was reportedly strangulated to death. Her head also bore deep wounds. Cops have found blood stains in Mala's room even though circumstances reveal that the accused tried to clean the floor in an attempt to wipe out evidence.
According to details, the deceased Mala Nayak used to stay in a rented house in Timki Bhankheda along with her daughter Anjali and two-year old granddaughter. Anjali had got married with a person named Sagar two years back but Sagar had deserted her for some reasons. Just 2-3 days ago, when Sharad had come to her house, Mala had severely reprimanded him and a wordy duel had ensued. But Sharad had left the house in a huff. Thereafter, some residents had spotted Sharad wandering in the area on Monday afternoon. Police are suspecting Sharad's role too in the murder of Mala. At present, police have registered an offence of murder and hunting both the accused Anjali and Sharad. Once the accused get into custody, the murder could make a headway.
Murder got exposed this way:
The incident got exposed when some Railway employees were inspecting tracks in Timki Bhankheda area at 6.30 am on Tuesday. Suddenly they spotted hairs of a woman protruding from the bag. The Railway employees raised an alarm after watching the scary scene and informed the nearby residents. Soon a large crowd gathered at the spot and subsequently, Tehsil police too were informed about the incident. PSI Mujawar and his team rushed to the spot. The PSI also notified the DCP Nirmala Devi who too reached the spot within no time. Police, after completing the spot investigation, sent body of Mala to Government Hospital for post-mortem and also launched a full scale probe into the matter.