Nagpur.
Post the hopeless Lok Sabha poll debacle, Congress gained some respite from the promising by-polls performance, and now the party is taking no chance to let party's internal rift tarnish its prospects to emerge victorious in assembly polls in Maharashtra. Perhaps for this reason, former Rajasthan Chief Minister and senior Congress leader made a surprise visit to Nagpur on Monday. Addressing the Congress candidates from various constituencies and party's district president at Hotel Centre Point in Ramdaspeth here, Gehlot has exuded confidence that the Congress will bounce back to its position in Vidarbha.
Sources said Gehlot was here to co-ordinate poll activities and sort out various issues going on among party leaders here.
The senior Congress leader, who has been made party coordinator for poll campaign in Vidarbha region, has been mainly talking to Congress rebels and trying to pacify them not to contest against the party's official candidates.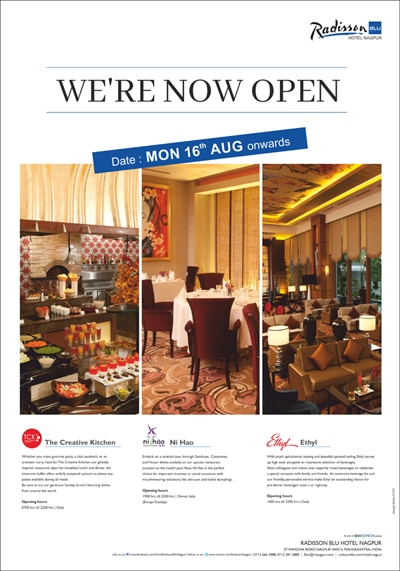 In an exclusive and informal chat with Nagpur Today team, Ashok Gehlot said he was going to be in Nagpur for the duration of the campaigning till the elections. "An unprecedented situation has been created by the Congress – NCP alliance breaking up at the last minute; which if handled properly could be a boost for the Congress in the state" said Gehlot. He had a series of meetings with all Congress candidates from the city. He also persuaded rebel candidates to opt out of the race.
The breaking of the pre-poll alliance with NCP was in the larger interest of Congress and rather it will help the party to strengthen itself, he said.
"The Congress had made a blunder in Uttar Pradesh long time back when it agreed for lesser seats and became junior partner of BSP. The party was still suffering in UP," he said. Admitting an initial setback after the Lok Sabha polls, Gehlot said now the Congress rank and file was solidly behind the party leadership of Sonia Gandhi and Rahul Gandhi.
Brushing aside the BJP and Prime Minister Narendra Modi's slogan of 'Congress free India', he said Congress was deep in the soul and hearts of people of all castes, creed and religions in each and every region of the country.
One Lok Sabha poll can't just wipe out the party, he asserted.