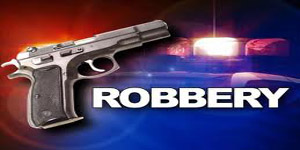 Nagpur News: Giving a tough fight to chain snatchers, a 31-year-old woman foiled the robbery attempt made on her by the bike-borne youths. Though kicked by the thieves and injured, Trisha Joraf tried her best to nab the culprits but got success in saving her gold ornament.
The incident took place near WCL entrance gate at Manavta Nagar on Sunday evening. Aakar Nagar resident Joraf had gone to a nearby Church. She was walking back to home when two youths came on a speeding bike and tried to snatch her gold chain. Acting swiftly, Joraf, immediately hold her gold chain tightly and made all her efforts not to loosen her grip over gold chain. Still, the thieves tried hard to snatch the chain but Joraf started screaming to alert passers-by.
Police said that Joraf had even hold the pillion rider's hand for few minutes not allowing the thieves to let go but the thieves kicked her and managed to escaped before people could reach. Joraf collapsed and was slightly injured.
The matter was reported at Gittikhadan police station.