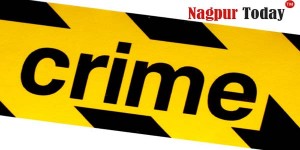 Nagpur News: A woman police was pushed, pulled and patted stringently by Two goon women in Nandanvan area.
According to police, PSI Kalbande was part of a combing operation in Nandanvan area. The woman API spotted a man Talim Hussain alias Samar Mazlum Hussai (32), resident of Plot No 134, Shrikrishna Nagar, possessing some arms. The API Kalbande stopped and arrested him for possessing arms illegally.
However, two women Naznim Fatma Mazlum Jafri and Zeba Mazlum Hussain Jafri conspired and suddenly attacked the API Kalbande.
The two women resorted to pushing and hitting the woman police, and in a way, put hurdles in Government duties.
The Nandanvan PSI Wakode booked the two women Naznim Fatma Mazlum Jafri and Zeba Mazlum Hussain Jafri under Sections 353, 332, 34 of IPC and Sub-Section 4+25, 135 of Mumbai Police Act and arrested