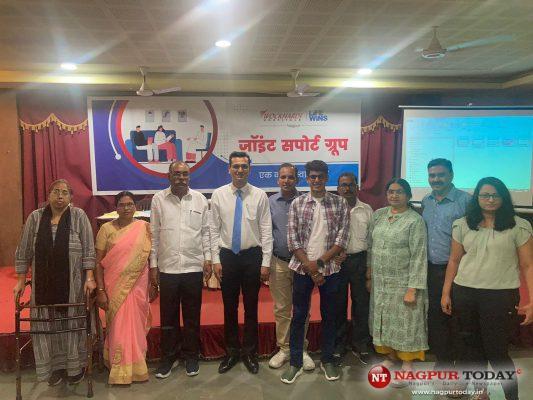 Nagpur: With an aim to bring together joint patients and their caregivers, Wockhardt Hospitals, Nagpur has recently launched a "Joint Support Group". The aim behind this initiative is to guide the patients and their families about the care they need and preventive aspects of the ailment as well.
This programme will address clinical, physical, emotional and dietary support to the patients. The launch event was attended by various joint patients undergoing treatment with Dr. Alankar Ramteke, Consultant- Joint Replacement Surgery. It was an interactive session with many activities for the attendees.
Patients admired this step by the hospital. "We are grateful to Dr. Ramteke and the hospital administration for coming up with this unique way of establishing a connection with patients and their caretakers. We got to know a lot of things to be followed in the course of care", said one of the patients.
"Our aim is to provide comprehensive care to all our patients. Joint patients need regular care and follow several preventive measures. In order to make them aware of these and help them lead a better quality of life, we have come up with this initiative", said Mr. Abhinandan Dastenavar, Centre Head- Wockhardt Hospitals, Nagpur. "It is our responsibility to be able to contribute in the well being of our patients even after their discharge", he added.