Nagpur News: A 2-day industrial symposium and lecture series was organized by Centre of Excellence of COMMBEDDED Systems and Industry Institute Interaction Cell of VNIT Nagpur at VNIT auditorium recently. Around 500 students and faculty members of various institutes attended the lecture series. The industrial symposium was attended by more than 1000 prominent personalities, told CoordinatorDr. Ashwin Kothari to Nagpur Today.
Dr Ajoy Kumar Ray, Director of IISET, Shibpur Kolkata was chief guest of the inaugural function. Dr Ray, in his speech, emphasized the need of interdisciplinary research for the betterment of the society. He further highlighted the state of the art development of communication and embedded systems in western countries and further commented that joint research efforts are required to develop our country in the respective areas of research. He also briefed the design issues of COMMBEDDED Systems.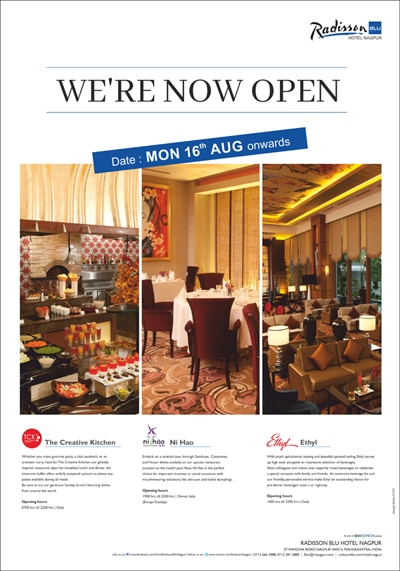 Director of VNIT Dr Narendra Chaudhari in his presidential speech also stressed upon joint research efforts in different areas of engineering for the fruits of real technological developments to percolate down the lowest strata of society. He further highlighted achievements of the COE in terms of the MoUs and patents applied in the short span of time by the investigators.
Dr. A G Kothari, highlighted the agenda and goals of the COE in his opening remarks. Dr R B Deshmukh, HoD Electronics Engg dwelt upon the efforts of the department faculty in various related areas and also promised that similar efforts will be continued to bring up these activities. Dr P S Deshpande, HoD, Computer Science briefed about the importance of real time operating system issues related to communication and embedded system designs. Prof D R Peshwe, Prof V A Mhaisalkar were also present on the dais.
The World Bank extended assistance to Centre of Excellence for applied research in electronics and computer science engineering which was established in July last year at the Visvesvaraya National Institute of Technology (VNIT). It has already begun delivering products and technologies for the industry as well as common people. Centre has already applied for two patents.
The Centre has also set in the dialogue with USA and European Union countries and has been working towards self sustainability and continuation of the research center activities. COE is one of the six centers out of the 30 established in the country. It has got Rs 5 crore grant from the National Project Implementation Unit (NIPU), Ministry of Human Resource Development, Govt of India. To begin with, the centre has decided to improve the department laboratories under the thematic areas of COE. Out of the Rs 5 crore grant, about Rs 3 crore is being spent for development of state of art 24X7 laboratories. However, remaining money will go for soft skill enhancement and staff salaries. The COE is also looking for a chair professor for the centre. It already has 26 teams working on different projects including experts from IITs and industries.
It is expected to design and develop technologies and devices for dedicated applications in compact and miniaturized form using state of the art software and hardware platforms for conducting interdisciplinary research," said Ashwin Kothari, Co-coordinator of the COE and Associate Professor of Department of Electronic Engineering at VNIT.
Moving few steps ahead in this direction, Kishor Bhurchandi, who is Associate Professor in Electronics and his team in COE has already developed assistive devices for differently abled persons with low vision or who are blind. One device is a 'navigation assistive device' which uses ultrasonic sensors to detect any obstacle around the person in all directions and above or below him to pave way for smoother movement by a person who cannot see. Another device being tested at present in the institute is a prosthetic motorized leg which unlike other prosthesis allows natural integration between the knee and entire lower limb has been sent for participation at Texas Analog design contest 2014 at Bangalore. Team has demonstrated the working of the leg to Padmabhushan Dr. Nandkishore Laud, an orthopedic surgeon. The prosthetic leg senses movements of the diseased leg and synchronizes the movement of the prosthetic leg with it," said Dr. Kishor Bhurchandi.
Another PI and professor of electronic engineering, Dr. A G Keskar, who along with Dr. Kothari is working on development of a gadget for use by paraplegic and muscular dystrophy persons. The gadget can be borne on the face and will use the tongue to operate a computer. Dr. Abhay Gandhi is working on development of a low cast electronic slate and ground penetrating radar for sensing of land mines. Some other projects in initial stages include energy harvesting from electromagnetic waves around an electronic equipment to charge a mobile, development of a reconfigurable antennae for cognitive radio. Future plans include developing face recognition systems for security purposes. On the interdisciplinary front the COE in collaboration with Dr. Alpana Dongre from the department of architecture is working on modifying the acoustics and lighting of buildings. With limitations of architectural changes in the existing buildings, research is on to use the dynamics of electronic signal processing and builds in intelligence into system for different types of acoustic arrangements. Work is also on to design tailor made devices for speech modulations. Dr. Bhurchandi is working with Dr. Shital Chiddarwar of mechanical department for development of snake and other forms of robots.