Nagpur News.
BSP workers and people of Nagpur thronged in thousands to participate in the Maharally supporting the electoral efforts of BSP's nominee for Nagpur Lok Sabha seat, Dr. Mohan Gaikwad (Patil).
The rally was flagged off with the trademark blue flags by Dr. Mohan Gaikwad and State Vice-President of BSP Krishna Bele. The rally was coordinated by Milind Bansod, Vishwas Raut, Avinash Badge, Anand Somkuwar, Naresh Wasnik, Jitendra Mhaiskar, Pruthviraj Shende, Vivek Hadke, Rajkumar Lokhande, Mukul Bambale, Rajkumar Borkar, Mahendra Meshram, Anil Chandekar and Rajesh Borkar.
The scooter rally commenced from Indora Maidan and progressed to cover Jaripatka, Bhim Chowk, Jaripatka Police Station, Sugat Nagar, Nari, BSP Office of Nari, Teka Naka, Vaishali Nagar, Kamal Chowk, 10 No. Pulia, Gaddi Godam Chowk, Kadbi Chowk, Mankapur, Hill Top, Ram Nagar, Mate Chowk, Shivaji Chowk, IT Park, Chhatrapati Chowk, Narendra Nagar, Shatabdi Chowk, Ajni Station, Medical Chowk, Tukdoji Chowk, Mahakalkar Building, Ashirwad Nagar, Dighori Plot chowk, Bhande Plot Chowk, Jagnade Chowk, Gangabai Ghat, Badkas Chowk, CA Road, Golibar Chowk, Main Railway Station, Variety Chowk, Jhansi Rani Chowk, Lokmat Chowk etc. and culminated in Deekshabhoomi. Dr. Gaikwad greeted his supporters who had thronged in thousands from an open jeep.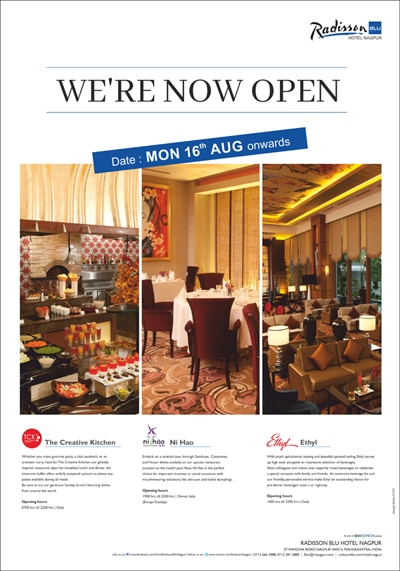 Among thousands of people participating in the rally prominently present were Rajendra Padole Uttam Shewde, Murli Meshram, Nagorao Jaikar, Bhau Gondane, Abhishek Shambharkar, Sandeep Gaikwad, Vinod Gaikwad, Dr. G. K. Awari, Sulabha Patil, Amit Tajne, Dr. Geeta Padole-Gaikwad, Dr. Dube, Parag Jawarkar, Anup Gade, Milind Khamgaonkar, Dr. Sudhanshu Kharkate, Jaffer Sheikh, Shyam Anwane, Ashish Motwani, Prashant Vaidya, Kiran Khode, Ajay Sawarkar, Prashant Choudhary, Nitin Shambharkar, Navneet Dhadade, Sagar Wharade, Aman Patil, Pankaj Taksande, Gautam Patil, Ashok Dongre, Kiran Khode, Ajay Sawarkar, Prashant Choudhary, Sachin Fukat, Pradeep Narayan, Amol Kolhe, Prafful Deo, Pravin Upase, Kailash Watkar, Jitesh Nanore, Anand Thomre, Prashant Kshirsagar, Shweta Bhojwani, Rani Pahlajani, and Yasmeen Sheikh.
The hurrahs and cheers of the supporters acclaim the growing popularity of Dr. Gaikwad. The people of Nagpur especially the youth are having high hopes from educationist cum politician Dr. Gaikwad as he is the only candidate with a clean image.