Nagpur News: The Maharashtra Budget presented by Finance Minister Ajit Pawar on Thursday (June 5) did not go well with traders and industrialists in the Second Capital City of Nagpur who were expecting abolition of controversial Local Body Tax (LBT) and a major boost to development in city and Vidarbha as well. The Budget received more brickbats than the bouquets. Reacting to Budget, some of the top guns in city minced no words in criticizing the Finance Minister. Following are the words:
Devendra Fadnavis , President (Mah) BJP: 
Promise to repeal LBT not kept. Economic challenges before the state and need for economic discipline ignored. Apathy about irrigation facility. Exports from the state decreased and power generation lowered. This is a hopeless budget by a defeated state government which has given concession only for tobacco.
Dipen Agarwal, President, NVCC: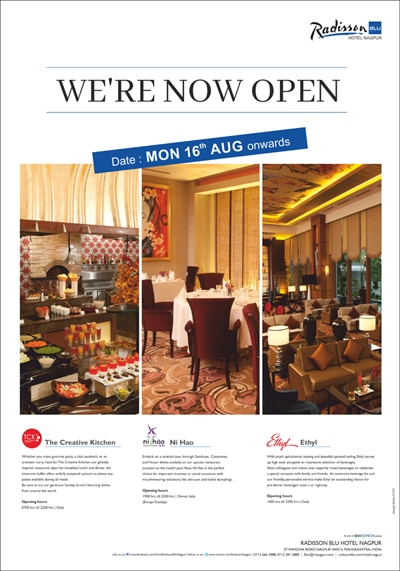 "Trading community was keenly following the Budget but is depressed and angered due to there not being even a whisper of abolishing of LBT in the Budget whereas an announcement in the regards was expected. Much could have been done but non application and lack of commitment evident from the Budget presented.
Nothing much is for key sectors such as infrastructure, agriculture, health, education and creation of jobs. Vidarbha as usual has been neglected. Aeroplane spares exemption from VAT shall help MRO in MIHAN. Suggestions made by NVCC like turnover limit for filing audit report increased from Rs.60 lakhs to Rs.1 crore & increase in VAT registration limit & increase in profession tax limit has been considered  in the additional Budget presented by Ajit Pawar which is welcome. Further opening of checkpost is condemned because in shade of increasing tax revenues the resultant increase would be in corruption, harassment & Inspector Raj though there is mention of taking trading community in confidence."
J. P. Sharma, President VTA:
"Lot more was expected from State Budget being Assembly election year. However, it has disappointed the taxpayers, although slight reduction of penalty in VAT and raising threshold limit of Professional Tax from Rs 5000 to Rs 7000 are welcome steps. LBT should have been removed, but the most agitated tax remains. Tolls on State Highways also require a review which is adding unwanted charges on freight finally loading on consumers."
Tejinder Singh Renu, Secretary VTA:
"I strongly feel that with so much of statewide agitation by traders against LBT and taking into consideration the Lok Sabha results, Maharashtra Government should have declared scraping of LBT as State Budget was the right time to declare such move. Had this done, the ruling parties could have definitely gained some trust of the people. I was quite optimistic that LBT would be withdrawn by adding surcharge on VAT. Moreover VTA had requested Chief Minister & State Finance Minister through pre budget memorandum to reduce interest on delay in payment of Corporation House Tax from 24% to 12% which is hurting common man badly, being the rate of interest too high, however no change has been proposed on this."
Chartered Accountant Ashwin Agrawal, Chairman, Nagpur Branch, WIRC of ICAI:
"The Maharashtra State Budget presented by Finance Minister Ajit Pawar is lacking specific measures to boost economy. However, at the same time, surprisingly, in spite of polls nearing, it was a welcome move that Finance Minister refrained from any major populist measure.  Changes in VAT provisions like increase in limit for VAT Audit, reduction in penalty for late filing of return, changes in profession tax slabs are some reliefs to trade and industry but missing out on changes in LBT or alternative of LBT as expected by trade and industry is major surprise. Announcement of package for land acquisition and rehabilitation under MIHAN project as well as exemption for aeroplanes spares from VAT will have a positive impact on MIHAN project, capable of changing skyline of Vidharbha".
Chartered Accountant Julfesh Shah, Vice Chairman, WIRC of ICAI:
"The Maharashtra State Budget presented by Finance Minister Ajit Pawar is only a mere formality having no real impetus for sustained growth of State economy. Minor changes in VAT provisions such as increase in limit, reduction in penalty, will not provide much relief to trade and industry. The systematic and structural changes required for the growth are missing as the state elections are nearing and only cosmetic changes are made. Announcement of 25 new mega projects with an investment of Rs 9725 crore looks very attractive for industrial development but will it really take off is a million dollar question. Silence on the part of much awaited announcement for scrapping of LBT as expected by trade and industry is surprising. An outlay of Rs. 250 crore for land acquisition and rehabilitation under MIHAN project is too late and very less."
CA Swapnil Agrawal, Immediate Past Chairman, Nagpur Branch:
"Maharashtra Finance Minister presented state budget to streamline the issues faced by trade and industry. Much was expected from the government as state elections are approaching, however nothing much has been brought in the budget. Simplification of certain tax provisions will benefit the trade and industry but certain required changes like LBT, refund related issues, development of professionals etc. are not covered effectively. Overall the state budget is not much exciting from professionals' point of view. Growth of the state was not focused thoroughly while drafting the budget. Industry will find difficult to accept these changes."