"The Inspection unit of Wireless Monitoring Organization (WMO), a field unit of the WPC Wing in Nagpur has carried out raids in Itwari, Hansapuri & Gandhibaug areas of Nagpur on the 08th, 09th and 10th November 2020, against installation of illegal repeaters and boosters. Installation of these illegal telecom equipment leads to higher incidents of call drops and lower data surfing speeds on telecom networks, causing bad network experience for customers.
Illegal boosters and repeaters have been a menace to the Telecom Industry since a long time. In the last one year The Department of Telecommunications has been coming down very heavily on the miscreants who install these instruments without permission as well as the vendors who unlawfully sell these equipment. In conformity to the same The DOT has also asked e-commerce websites to pull down listing of these mobile signal boosters.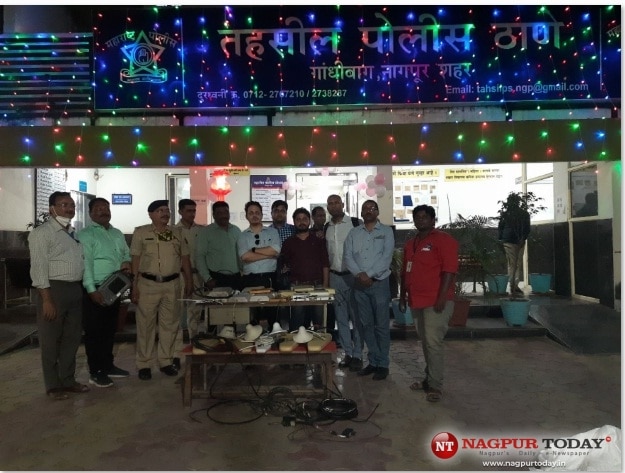 In an raid conducted by WMO, Nagpur, led by IES Mr. Bhanu Bhai Richhhariya, Mr. Suman Kumar, Mr Mandan Singh, Mr. Vishnu Bondre, have seized 88 repeaters, 17 panels, 9 pick-up antenna deactivated 37meters of feeder wire joints in the area of Itwari, Hansapuri & Gandhibaug areas of Nagpur.
Most people are not aware that installing & selling network boosters is an illegal activity in India. The action taken by the office of WMO Nagpur will work as a warning and deterrent to the people involved in selling these illegal devices as well as the customers who purchase and install it."