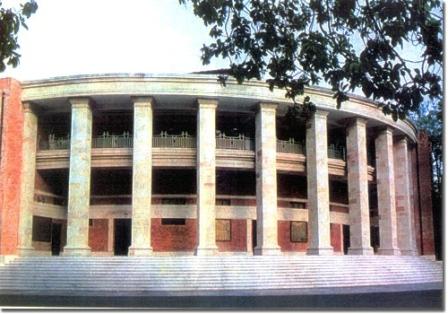 Nagpur News: During Question Hour in the assembly session on Tuesday, about 59 questions relating to the departments under the Chief Minister, Food and Civil Supplies, Consumer Protection, Water Supplies and Sanitation Department were put up before the concerned ministers.
Upon the issue of increasing freight for transportation of ration food grains for Chandrapur, Wardha, Gondia and Gadchiroli raised by Chandrapur MLA Nana Shamkule, Food and Civil Supplies minister Anil Deshmukh replied in a written answer that the transportation of ration from the FCI godowns to the public distribution centers is done through contractual process. The awarding of new contracts has been lying pending since 2009 and is under consideration in the court. Since then, alternate arrangements have been made for the same. Though the time frame for this arrangement had elapsed, it was extended further. He informed that the transporters were on strike to press their demands for raising freight for transporting food grains in Wardha, Gondia and Gadchiroli districts. The strike was later called off and the supplies were restored.
Meanwhile a group of MLAs including Mangesh Sangle, Shishir Shinde, Ram Kadam and Nana Shamkule raised the issue of improper coal supply to the power producing companies in the state.  In reply to this, Chief Minister Prithiviraj Chauhan informed that out of four coal blocks, Agarjhari coal block has been deallocated for non-approval by the Central Forest Ministry, while the remaining three blocks hold 268 million tons of coal reserve.
The Garepalma-2 coal block is being jointly developed by Maharashtra State Mining Corporation (MSMC) and Tamil Nadu Electricity Board.
The CM further informed that the coal blocks at Adkoli and Warora are also being jointly handled by MSMC in collaboration with private companies, most of which belong to industrialists.
Leader of Opposition in the Vidhan Sabha Eknath Khadse raised the issue of the question paper leak in the clerical examination of State Transport Corporation, to which the CM replied that the M/s MKCL based in Pune is responsible for conducting these examinations and the company has ruled out any such incident in its report.
Responding to another query regarding the paper leak issue in Takshshila College of Amravati, CM said the inquiry into the matter was under process and details could be furnished only after the report is out.
However, the Water Supplies and Sanitation Minister came up with unsatisfactory reply when over two dozen MLAs led by Nilesh Parwekar raised the issue of contaminated water supply in about 13 districts in the state.
Vidhan Sabha adjourned for 4th time
Meanwhile, amidst Opposition uproar, assembly speaker Basant Purke passed the government bills presented for approval. At the same time the Deputy Leader of Opposition Nana Shamkule was asked to present his demand but he could not proceed amidst the noisy scenes created by his own party members. Then the deputy speaker adjourned the proceedings for the fourth time for another 30 minutes.