Nagpur: There was much discussion, and surprise expressed when a supposedly 'Jumbo list' of Yuva Morcha committee members of the BJP was selectively leaked to media some weeks ago. Shivani Dani, young and dynamic female face of the party in Nagpur, who is known to be close to Fadnavis, was declared President of the city Yuva Morcha 6 months ago.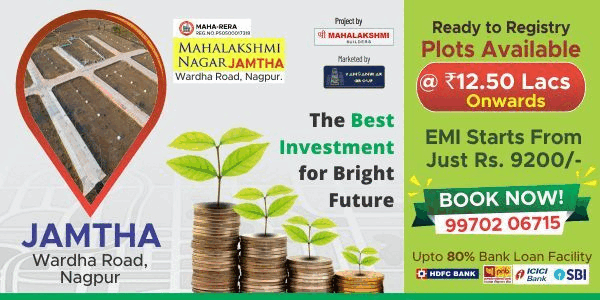 The surprise was expressed when names like Satish Kagde, Bunty Sharma and Bala Wankhede among others figured in the list 'leaked'. All of them have criminal cases of varying gravity registered against them in Nagpur Police Stations.
Speaking exclusively to Nagpur Today Associate Editor, Shivani Dani dispelled some doubts, while some remained.
"There is nothing secret about the list; nor is it a 'jumbo' list", she clarified.
"We have not appointed a Committee of 200 as speculated but 126 only. In the hustle bustle of the selections some names became known to some journalists, which they disclosed. Later no one asked for the real and complete list, so we did not disclose it. I will have it mailed now" she assured us.
When we asked her about the criminal elements and their presence in the committee she did not deny such a possibility.
"See, we make the list based on our seniors' recommendations and what they tell us. But we shall do our own research and work on the names. Our R&D will be done. If we find some names objectionable we shall consult with our seniors and see that they are removed" Shivani said categorically.
But why would your seniors recommend such names in the first place? That their names figure in Police stations is in the public domain – why should they be selected at all? Dani had no reply to that saying it was a call made by 'seniors' and she could not comment.
Past precedence of the BJP
The furor expressed by "opposition party" BJP when any AAP Minister or leader accused of any crime in Delhi would make one believe that its own roll call is full of most virtuous and exemplary men and women! But is that really so?
Let's look at their recent records: First BJP sent more MPs with serious criminal cases against them to Parliament over the last time, and then in Maharashtra a higher number of tainted politicians were elected as MLAs.
In the 2014 Assembly, 165 (57%) of the 288 MLAs have declared criminal records. Of them, 115 (40%) face serious charges. In 2009, the corresponding figures were 148 (52%) and 94 (23%) respectively.
When this record of her party was pointed out to Shivani, she quipped – " about MLAs and MPs with criminal records you need to speak to the CM or the PM! Who am I to explain their selection? It is out of my purview."
But she forcefully negated the possibility that 'criminal elements' are needed for any reason, specially during elections.
Is it the money power that goes hand in hand with criminal power?
According to a report in TOI two years ago : "Almost half the members of the Maharashtra assembly and 17% in Haryana have criminal cases pending against them. Not just muscle power but money power also appears to be aplenty. About 198 or 70% of Maharashtra MLAs are crorepatis while 66 or 75% of the 88 Haryana MLAs are crorepatis. Both these states are going to polls soon."
Prima facie, the same formula seems to be at work in Nagpur for the forthcoming local NMC elections. This goes against all the utterances the CM, also a Nagpurian has been making time and again to the media.
"Do not make irresponsible news reports about 'criminals' in my party in Nagpur. This affects the image of the whole city and affects investments coming in for which I am striving so hard" he used to appeal to the print and electronic media both.
When instances of criminals posing for him with photos were pointed out, he used to reiterate that "many people pose with me and have their photos taken. How should I know if they are criminals?"
To be fair to him and the party, some known criminal elements who had been in the party were removed soon after. Sumit Thakur, accused under MOCCA and Suraj Lolge were removed. (Why they had been appointed in the first place went unanswered though).
Thus if known criminals figure in the list of Yuva committee once again it will again prove that criminalization of politics is a bitter fact of life, comments of BJP leaders and their disclaimers not withstanding.
-Sunita Mudaliar (Associate Editor)