The GEAC has done it again! Given approval to another GM seed even after the virulent reactions environmentalists gave to GM Mustard.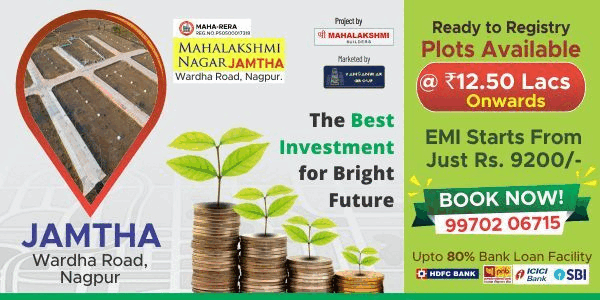 India's central biotech regulator, Genetic Engineering Appraisal Committee, (GEAC), yesterday cleared the genetically modified (GM) Mustard for commercial cultivation and recommended its approval to the Environment Ministry and MoS Anil Madhav Dave.
Dave has the options of accepting the proposal, or rejecting it outright. He could also resort to inaction and wait for the Supreme Court to take call in this case which is pending before it.
The GM Mustard, developed by a Delhi University institution, has become the second food crop, after GM Brinjal, to get clearance from the central regulator GEAC. The GEAC had earlier in 2010 cleared the Bt Brinjal but the decision was not accepted by then environment minister Jairam Ramesh. Currently, only Bt Cotton – a non-food GM crop – is commercially cultivated in the country.
"The application on GM Mustard presented by Deepak Pental of South Campus (Delhi University) was appraised at the GEAC meeting held on Thursday. The GEAC has recommended the approval of GM Mustard to the environment ministry. Earlier, a sub-committee had appraised the safety document for GM Mustard", said Amita Prasad, chairperson of the GEAC.
This decision is being vehemently opposed by various environmentalists, anti-GM groups and even the RSS-linked economic policy think-tank Swadeshi Jagran Manch (SJM). Reacting to the development, the SJM's national co-convenor Ashwani Mahajan said that the decision has no meaning at all when the matter is still pending in the Supreme Court.
What the 'Sarson Satyagraha' which was launched to oppose GM Mustard has to say …
Mustard, as both crop and oil, is very important to India. No Indian kitchen goes without it. The seed is used in tadka and the oil is used for cooking all over Eastern and Northern states of India like W. Bengal, Odisha, UP, Bihar etc.
So ingrained in Indian culture is mustard – Sarso, as it is called in Hindi – that the title song of India's longest running movie, DDLJ is shot in a mustard field of Punjab!
"Mustard oil is used for consumption and even for babies as oil massages. We have a right to assert that our food remains safe and GM Mustard is definitely not safe" activist Rubi Rakhshit of MG. Gramodyog Sewa Sansthan has said repeatedly.
Members of the Breakthrough Science Society, advocated going the organic way and to avoid purchasing GM foods as well as the sale of such products.
Beekeepers, farmers and activists have been conducting marches all over the country in protest here against GM Mustard being considered for commercial cultivation in India.
A renowned environmentalist Shiva Vandana said this at a conference in Italy some years ago:
"We continued the Sarson Satyagraha that we had started in 1998. We gathered in Rajghat to take a pledge that we will protect our mustard. We invite every citizen who cares about their food, their health, their nation, the biodiversity of this country, their farmers, to join the Sarson Satyagraha. Our Seed Freedom, our Food Freedom depends on staying free of GMO mustard.
"In 1998 India's indigenous edible oils made from mustard, coconut, sesame, linseed and groundnut processed in artisanal cold-press mills were banned, using "food safety" as an excuse. The restrictions on import of soya oil were simultaneously removed. Ten million farmers' livelihoods were threatened. One million oil mills in villages were closed. And millions of tons of artificially cheap GMO soya oil continue to be dumped on India. Women from the slums of Delhi came out in a movement to reject soya and bring back mustard oil. "Sarson bachao, soyabean bhagao" (save the mustard, drive away the soyabean) was the women's call from the streets of Delhi. We did succeed in bringing back mustard through our "sarson satyagraha" (non-cooperation with the ban on mustard oil)."
The Aim of GM Mustard
The purported aim of genetically modified mustard is to bring down costs to the farmer by introducing a herbicide resistant gene in the mustard. This makes use of the herbicide 'safe' and rampant – and farmers then don't have to employ costly labour to pull out the weeds physically.
The obvious gain would then go the manufacturers of the herbicide which are all based in US, Europe etc. But main beneficiary will be Bayer.
The Supreme Court case
The case of genetically modified (GM) mustard in India has reached the Supreme Court. The government has said it will bow to the court's eventual ruling. That ruling could green-light GM mustard as first commercial GM food crop. If this goes ahead, there will be wide ranging implications for Indian agriculture and food opine many concerned NGOs.
Environmentalist Aruna Rodrigues had petitioned India's Supreme Court, seeking a moratorium on the release of any genetically modified organisms (GMOs) into the environment pending a comprehensive, transparent and rigorous biosafety protocol in the public domain conducted by agencies of independent expert bodies, the results of which are made public.
As the lead petitioner, Rodrigues' case is that, to date, serious conflicts of interest, sleight of hand, regulatory delinquency, cover-ups, lies and scientific fraud has tainted the entire appraisal process concerning GM mustard. Moreover, the case is made that there is a general lack of rigour and expertise and overall incompetency where India's assessment and regulation of GMOs is concerned.
In a response to the petition, the government (Ministry of Environment, Forests and Climate Change) issued a Reply Affidavit, which Rodrigues said (in a rejoinder affidavit) is an astonishing filibustering, copious response that clearly reflects a high degree of scientific and technical incompetence in the regulatory oversight of HT Mustard DMH 11 (GM mustard). She says that the 'Reply' is brazen, misleading and weak in its interpretation of available data and facts.'
SC has still to decide on the case.