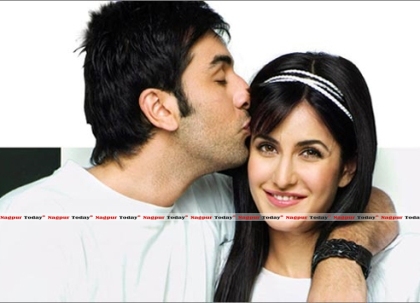 Things did not seem to appear well between Ranbir Kapoor and Katrina Kaif even since they returned from a USA trip organized to ring in the new year. However the couple exchange words with each other but the things are not the same as they were some time back. The growing gap between the two has made it uncertain for the two coming together on Valentine's Day.
At present Ranbir Kapoor is in Mumbai while Katrina Kaif is in Shimla shooting for 'Bang Bang'.
Off late Ranbir and Katrina had been fighting a lot and although they had gone to New York to celebrate the New Year together, they had returned separately. People wondered if it was a split or an attempt to avoid prying eyes of paparazzi.
It is said that the couple were having a minor tiff and it certainly was not as big as to cause a split. And the reason was a rather romantic one – not being able to append enough time together due to hectic shooting schedules. According to a source, 'the two had arguments recently over the fact that they will now be caught up with their respective shooting schedules and get little time together. Though they went on a holiday just around New Year's Eve, Katrina has now begun shooting for her endorsements, which will be followed by the shoot for her next film with actor Saif Ali Khan. And even though they are working on Jagga Jasoos together, not all their shoot schedules will actually be with each other.' The source further added, 'They did have a small fight but they have resolved the matter. It was never as big as it was made out to be. They are still together.'