Will not file nomination papers for elections if Kejriwal proves his allegations before March 21 : Muttemwar

Nagpur News : "Convener of Aam Admi Party Arvind Kejriwal had made allegations that I and one other leader in Nagpur ( Read Nitin Gadkari ) have partnership in a company in Mihan, during a public meeting on Friday. I will not file nomination papers for Lok Sabha elections if Kejriwal proves his allegations before March 21. However, if he doesn't prove allegations, I will file defamation suit against him and also lodge complaint with election commission," warned Congress candidate from Nagpur Lok Sabha constituency Vilas Muttemwar in a press conference on Saturday.
Muttemwar said, "I am working in politics with honesty since last 35 years. The people have sent me to LokSabha on seven occasions due to my work. I have no relations to leaders in company in Mihan as claimed by Kejriwal. The attempts of character assassination of Kejriwal are detrimental for democracy. As I will be filing nomination papers on March 21, Kejriwal should prove his allegations before it. If allegations are proved, I will file nomination papers and will transfer 80 per cent shares in this company in Kejriwal's name and remaining 20 per cent shares will be given to needy persons."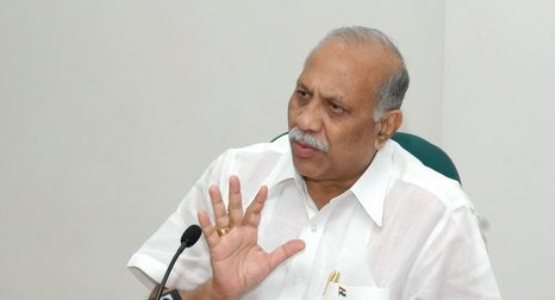 Muttemwar further said, "Despite code of conduct in force, Kejriwal is maligning image of others by portraying himself as savior of masses. Has Central government has given license to Kejriwal to do so? I am very much disturbed due to his allegations which has raised question mark on not only my honesty but also credibility of Kejriwal himself."
The seven-time LokSabha member also said that if someone is levelling allegations to malign other's character, it is dangerous for democracy.
City Congress president Vikas Thakre, MLA Dinanath Padole, former MLA Ashok Dhawad, Vishal Muttemwar and others were present in the press conference.