'Jal' to hit screen on April 4

With the goal to produce films which carry an universal connect, Oneworld Films Pvt Ltd is an upcoming production house that intends to bring the diverse Indian culture and unheard stories from Indian subcontinent. The subject of Jal movie is on water.
The movie was the only Indian film to be in-competition at recently concluded Busan International Film Festival and was also more recently the official selection for the Indian Panorama section at IFFI Goa.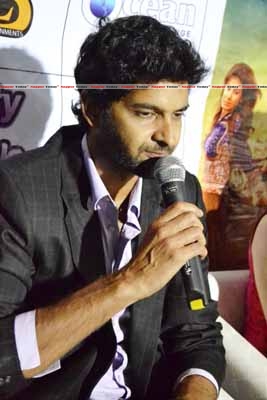 To be released by DAR Film Distributors, the movie is set for April 4 release. Bollywood actor Purab H Kohli along with his co-star Kirti Kulhari visited the city to promote his latest film, the OneWorld Films produced 'Jal'. Produced by OneWorld, in association with Clapstem Productions and NFDC, and distributed by DAR Film Distributors, the film is scheduled to hit the silver screen on April 4. It also stars Tannishtha Chatterjee, Saidah Jules, Mukul Dev, Yashpal Sharma and Ravi Gossain among others. Another key highlight of the film is that it marks the official debut of Sonu Nigam and Bikram Ghosh as music directors.
Purab Kohli said, "Jal is the story of a young water diviner, Bakka, who is gifted with a special ability to find water in the desert. With the backdrop of water paucity, the film tells a complex and fascinating story of love, relationships, enmity, deceit and circumstances that bring about the dark side of human character. It is a high-octane, action- drama with a shocking climax. Shot on an epic scale, the film is a visual treat and has managed to capture 'Rann Of Kutch' like never before. The trailers released on You Tube on February 25 received lot of likes." Actor Kirti added, " It was wonderful working in the movie and I really worked hard on the diction."
Other credits include story and dialogues by Rakesh Mishra, screenplay – Girish Malik and Rakesh Mishra, director of photography – Sunita Radia, sound design-Sound Ideaz Studio and action by Parvez Khan. Actors Kirti Kulhari and Purab Kohli during a press conference held at a city hotel on Saturday afternnon for the promotion of their movie Jal.